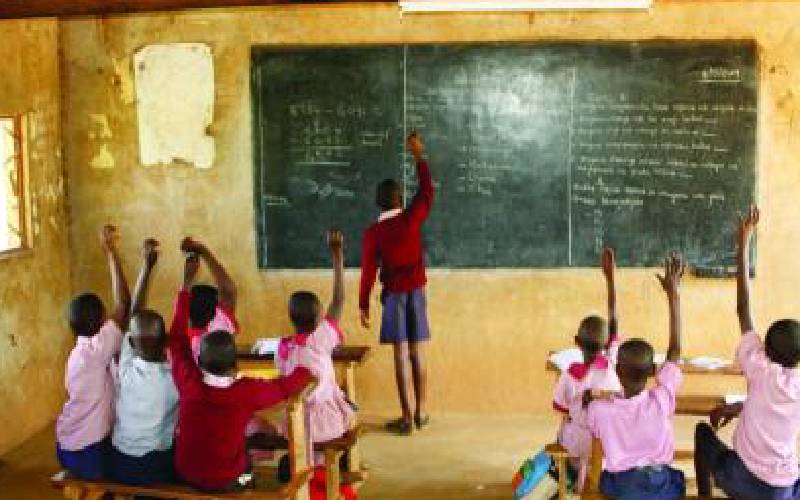 A move by the Teachers Service Commission (TSC) to interdict 58 teachers has disrupted learning in Mashuuru, Kajiado County.
The teachers, drawn from the 34 schools, were accused of opposing the Competency-Based Curriculum (CBC).
Among those interdicted were 22 head teachers.
Imaroro ward is the worst hit since the only two schools in the region — lmunkush AIC and Naretoi — have TSC teachers.
"We are disappointed and worried. Our children will be forced to remain home since the two schools have been left with no single teacher," said Samwel Sawaina, a parent.
Kenya National Union of Teachers (Knut) Kajiado Secretary Elly Korinko termed the move as malicious and aimed at intimidating and frustrating teachers.
He claimed the area was targeted since only 55 per cent of Kajiado teachers attended the CBC training. Apart from those in his jurisdiction, the rest have not faced disciplinary action.
"TSC is playing games with our children's future. Interrupting learning in institutions on a basis of bias is uncalled for," Mr Korinko said. The unionist said there was a cold war between TSC and Knut over teachers' welfare which the commission wanted to resolve in an 'unacceptable cavalier manner'.
"TSC should clearly say why the interdiction targeted the zone I come from. As Knut our stand on teachers promotion and remuneration firmly remains," said Korinko.
He claimed corrupt individuals at TSC wanted to use the vacant positions to promote some teachers. "We will not leave any stone unturned in this matter and justice must prevail," said Korinko.
TSC Kajiado boss Ahmed Jamar was not immediately available for comment.