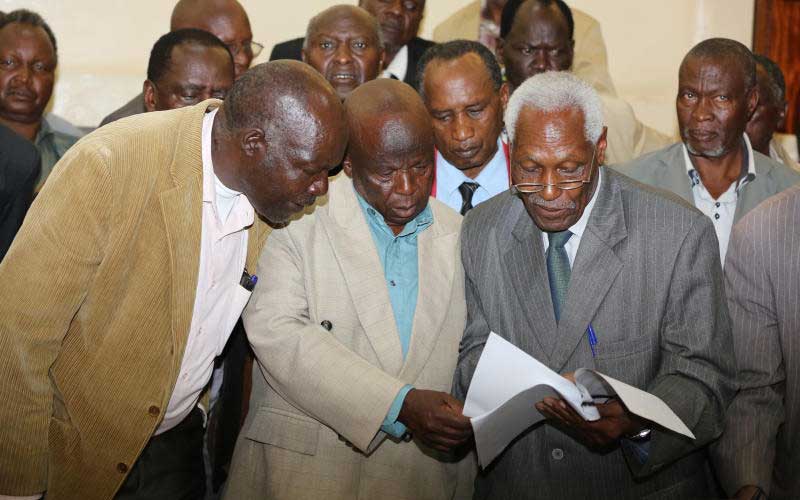 The High Court has dismissed an application by the Teachers Service Commission (TSC) to refer a case, in which retired tutors are demanding Sh42 billion, to the Chief Justice. The over 52,000 former teachers say the money is their unpaid gratuity, pension and salaries. In its application on November 3, 2018, TSC sought clarifications on whether a judgement, delivered in October 2008, only required it to pay gratuity and pension after pensioners claimed they had not been paid. And yesterday, Justice Janet Mulwa declined to refer the matter to the CJ as TSC had demanded.
SEE ALSO: Man loses pension to wife in loan row
TSC had been ordered to pay the pensioners Sh16.7 billion and wanted to know if the teachers had a right to demand more than that. The Sh16.7 billion was to be paid together with interest at the rate of 14 per cent per year. Through lawyer Macharia Karanja, TSC had appealed the 2008 judgement but the Court of Appeal, in its decision on October 23, 2018, upheld the decision of the High Court. "The only amount payable is Sh16.7 billion together with interest and not Sh42 billion as stated by the pensioners," TSC's application reads. TSC said the claim for unpaid salaries by the pensioners was unwarranted.
SEE ALSO: Teachers ordered to start teaching in estates and villages
The pensioners, through Lawyer Dominic Kimatta, maintained TSC must pay them Sh42 billion. The retirees had been in court since 2006 before the court ruled in their favour in October 2008.