Kenyatta University mourns two scholars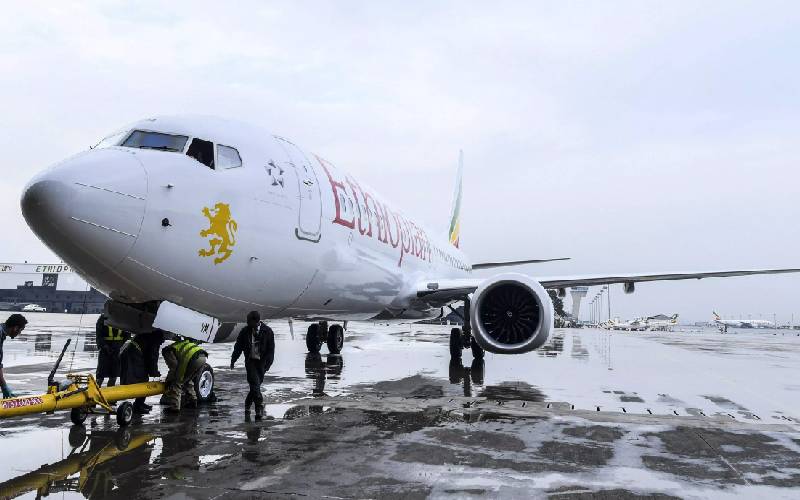 Kenyatta University lost two scholars, Isaac Mwangi Minae and Agnes Kathumbi in Sunday's Ethiopian Airlines plane crash.
According to a message from Kenyatta University Vice Chancellor Paul Wainaina, the two were travelling back to Nairobi after attending to official duties in Italy.
Prof Gathumbi was the Director of Teacher Professional Development and Dr Mwangi was a lecturer.
Thoughts and prayers
"Our thoughts and prayers go out to their families, friends and entire KU fraternity and all those who have suffered loss at this painful times," Prof Wainaina said in a statement.
Until the time of her demise, Kathumbi was a full Professor of education, having served in various capacities as an associate professor in education, senior lecturer and a tutorial fellow.
She also served as the Director, Centre for International Programmes and Collaborations, Director of Basic Education Resource Centre and chaired the Department of Educational Communication and Technology.
In 2017 she was appointed by National Research Foundation (NRF) and Research and Innovation Support and Advancement (RISA) of South Africa, to review, evaluate and rate the quality of the research outputs and standing of Prof Michael Van Wyk of University of South Africa (UNISA) for purposes of his promotion, in curriculum and instructional studies.
In 2010 Kathumbi was Nominated to the Executive Editorial Board of the Intellect Base International Consortium Journals, USA where she served between March 2010 and December 2011.
She was awarded the best researcher of the year, with the Highest Research Grants by KU, in 2009.
During the same period her name was included in the list of Marqui's Who's Who in the World for her Research Work in Education, in the 26th Edition, USA.
Land researcher
Dr Mwangi is a land researcher in education. He has taught and served as an administrator at Kenyatta University for over 10 years.
He also holds a Master of Education and PhD in Educational Technology from Kenyatta University. The accident claimed the lives of 32 Kenyans.