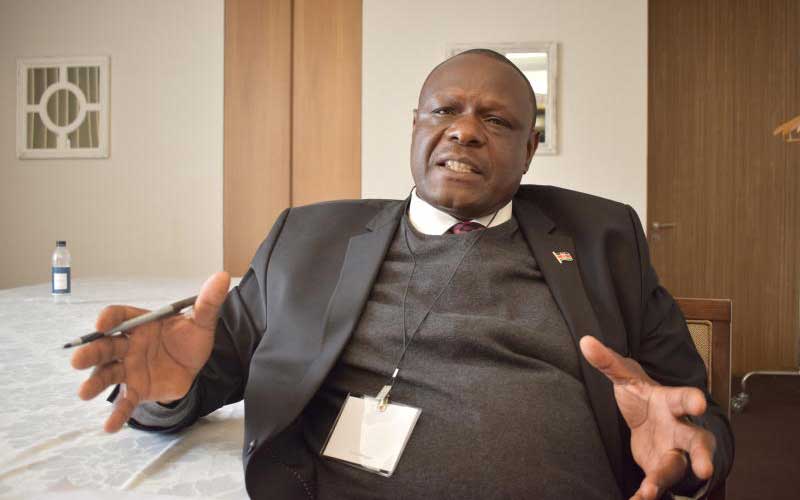 The Kenya Secondary School Heads Association (Kessha) wants the Government to subsidise water and electricity bills for schools.
Kessha chairman Alfred Kahi Indimuli said high utility bills were eating into school budgets and undermining the free education programme.
"High tariffs alone are eating into the gains the Government is putting into free education," said Mr Indimuli during a forum on transforming education at the ongoing 2019 Global Peace Convention in Seoul, South Korea.
He said boarding secondary schools were particularly hard hit by high utility bills.
Commenting on the 100 per cent transition policy for secondary schools, Indimuli said it was not well thought out before implementation, leading to congestion and scarcity of teachers.
"It has left an uninviting atmosphere in schools and that is not good for quality learning," he said.
Student influx
He said teachers could not cope with the influx of students in most schools, and advised that the Teachers Service Commission (TSC) be allowed to hire more tutors to address this problem.
Indimuli said the 100 per cent transition policy ought to apply on all levels of learning.
Indimuli, who is the principal of Machakos School, said uncoordinated decisions was among the major challenges facing Kenya's education system, citing the 100 per cent transition policy.
He said growth in the number of students must go hand in hand with the growth of infrastructure in schools to avoid the current situation where students are studying in dining halls, under trees or even in dormitories.
"The goal must never be driving up numbers without thinking of quality. Because that only engenders more problems," he said.
On the new competency-based curriculum being rolled out by the Education ministry, Indimuli said training of teachers should be continuous.
"The provision of one to one textbooks in schools is a positive milestone that ought to be sustained but not overdone. Some of the funds going to books should be directed to infrastructure," he said.
He spoke in a convention that has brought together delegates from 50 countries.
In another forum of the convection, participants called for a united Korean peninsular and a movement to build international support for peaceful reunification of North and South Korea.
Shared history
The 73-year separation of the two Koreas, they said, had separated a people with shared history, culture and traditions, and was undermining global security.
Another forum of the convection focused on the value women bring to the family unit and the larger society through their natural capacity, and ability to create harmonious relationships for peace and prosperity at the community level.
The convention ends tomorrow.