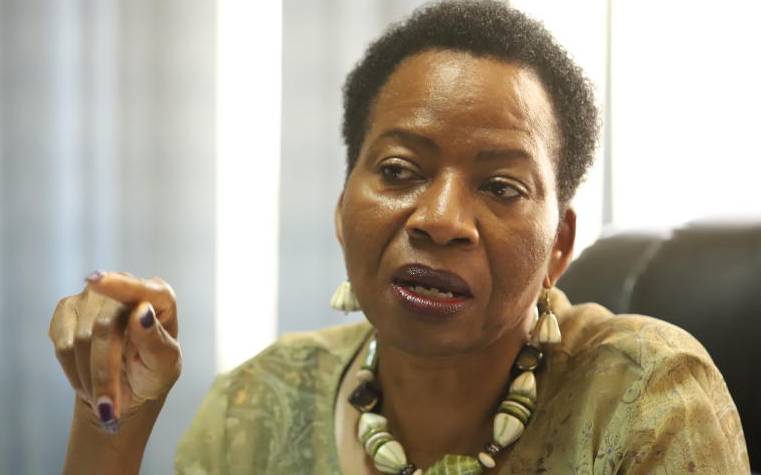 A vice chancellor has blamed the mess that has seen 133 university courses rejected on the Commission for University Education (CUE).
Great Lakes of Kisumu University VC Amadi Ndede (pictured) said by allowing many policies to regulate implementation of academic programmes in universities, CUE had massively contributed to the problem.
The debate sparked by the regulator has threatened to paralyse learning and admission of new students into the 'blacklisted' courses.
Prof Ndede termed the commission's action a reckless betrayal of a fiduciary relationship between universities and their regulator.
Prior to 2016, Ndede said, general guidelines contained in the Universities Act 2012 provided that a chartered university could launch academic programmes approved by its Senate before such courses were fully accredited by CUE.
The guidelines provided that accreditation for such courses should begin within the six months of their launch and completed before the first student cohort graduated.
"Sometime in 2016, the law changed to require that for any programme approved by Senate, the university has to take it through the complete accreditation process before it can be launched," said Ndede.
But under this law, there were no requirements programmes launched under the previous law should be discarded, she said.
Due to costs and tedious processes in accrediting university programmes by the regulator and professional bodies, CUE, in 2017, gave universities a relief.
"Universities received a circular from the regulator stating any programme approved by university senates within specified dates between 2014 and 2017 could be launched before full accreditation," Ndede said.
The VC said it was the duty of the regulator to carry out compliance audits, informed and regulated by the very guidelines it provides to universities.
"The period of taking one programme through accreditation is long and costs are also inhibiting. The cost of accrediting one programme ranges between Sh320,000 and Sh640,000 payable to the regulator," Ndede said.