Education CS says police will help HELB track 74,000 loan defaulters
EDUCATION
By Jael Mboga | Feb 20th 2019 | 2 min read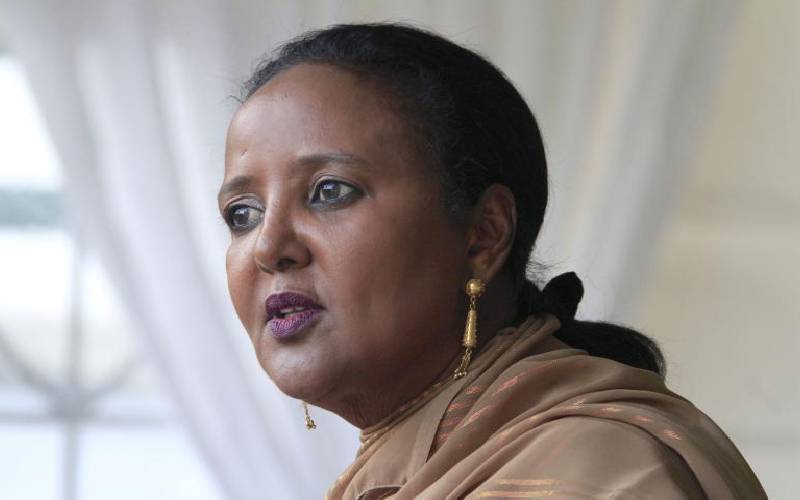 Education CS Amina Mohamed has said HELB will work with the police to hunt down 74,000 loan defaulters.
Some Sh7.2 billion is yet to be repaid.
It will cost the Government more than Sh12 billion to admit all qualified students to universities and technical training colleges this year.
A further Sh8.5 billion will be needed to for the 121,000 students expected to join technical vocational education and training (TVET) institutions after scoring between C plain and C– in last year's Kenya Certificate of Secondary Education.
Speaking at a Nairobi hotel where she launched HELB's five-year strategic plan, the CS said defaulters will be tracked through their work stations.
Others will be tracked through their M-Pesa and Airtel Money transactions.
"We hope by doing we will increase the resources that are available to HELB to support others."
Amina went on, "We want them to become reliable and responsible citizens by repaying their debt."
Nearly 350,000 students are hoping to qualify for the Sh13.7 billion higher education loans they have applied for.
The HELB strategic plan 2019/23 is aligned to Vision 2030 and the Big Four Agenda.
"Due to the rapid expansion of higher education, enrollment is now in excess of 795,000 students, providing our country with amazing opportunities."
The Ministry of Education is reviewing the higher education financing policy to make financing sustainable.
Amina recently announced that the Government was looking for more resources to enhance TVET institutions.
The Sh8.5 billion required for enhanced TVET includes a Government contribution of up to Sh40,000 per student per year.
It also includes a grant of up to Sh30,000 per trainee per year from Helb.