Exhibitors inspire youth on technology as solution to unemployment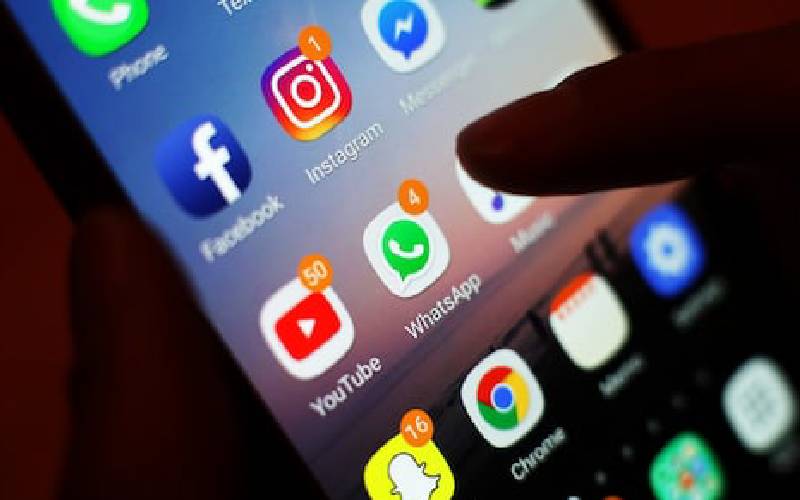 A three day "Hands on the Future" skills show that began yesterday inspired hope among youth through technology and innovation as exhibitors showcased inventions.
The demonstrations at KICC in Nairobi anchored on promoting the quest for technological and innovative skills among the youth through enrollment in Technical and Vocational Education and Training (TVET) institutions. The Standard Group PLC is partner in the initiative.
From innovations on food security, waste management, textile, arts, leather products and machinery, attendants were treated to a variety of inventions.
Persons living with disabilities stole the show with great works.
St Patrick's Vocational and Rehabilitation Centre comprising persons living with disabilities, showcased beautifully patterned tablemats, necklaces and bracelets among others.
Cost cutting and efficient
Josephine Kitema, a leather work instructor, also living with disability, said their innovations had instilled hope in many individuals who have joined the institution.
"We are currently 26 and all have hope of a better tomorrow. We have many products already in the market. We hope to inspire other persons with disabilities to join us and prepare their way into self-dependency," said Ms Kitema.
At the adjacent tent, Maranda School for the Mentally Handicapped had decorated table mats, beside mats and patterned reed baskets among others.
"Innovation is a lifeline for persons with disabilities because they have hidden skills that need support to be exploited. We only need well-wishers to fund them to grow better," said Christine Ogola, a volunteer who accompanied the exhibitors.
Machakos Technical Institute for the Blind showcased leather products made by students. Leather shoes, handbags, belts and other products drew admiration from attendants and bagged numerous purchases.
There were also exhibitions in food security where farming enthusiasts showed their cost cutting and efficient technological innovations.
Daniel Maitethia from Meru University of Science and Technology had a busy day explaining to curious visitors how sensor-based automatic irrigation system works to save water and improve efficiency.
The innovation targets irrigated farming especially in Arid and Semi-Arid Lands in Kenya where water is scarce.
"The system is programed to self-regulate based on the humidity of the soil. The operations can be regulated using a phone through messaging service," explained Maitethia.
From the same institution, Simon Irungu showcased an innovation of waste management and resource recovery using black soldier fly.
In the system, the life cycle of the fly is used in the processing of organic wastes into fertiliser and turn larvae of the insect into animal feed.
"The feed from dried and threshed larvae has 66 per cent protein. The system ensures that farmers reduce cost of purchasing feeds by over 50 per cent," explained Irungu.
Artists also drew attention of many attendants with some trying a hand in drawing and painting.
Youth also took advantage of free training workshops at KICC while others enjoyed entertainment from upcoming poets, comedians and singers outside the exhibition area.
Speaking at the show yesterday, guests called on the youth to join TVET institutions and acquire skills that were on demand in the job market. In a speech read by Youth and Gender Affairs Cabinet Secretary Margaret Kobia, Deputy President William Ruto said the negative attitude towards TVET must be changed.
Failures in education
"To attain industrialised status, the negative attitude towards TVET as that set aside for perceived failures in formal education must be changed. Developing the human capital goes beyond mere academic education. The relevance of skills to what needs to be done is what will make the difference," added Dr Ruto.
He said Kenya needed highly skilled and innovative artisans and technicians to accelerate the growth of industries.
Education CS Amina Mohamed said TVET is key in realisation of the Big Four Agenda and Vision 2030.
Present were Vocational and Technical Training Principal Secretary Kevit Desai and Post Training and Skills Development Principal Secretary Alfred Cheruiyot.
Others were Maren Diale-Schellschmidt, the Country Director of the Delegation of German Commerce and Industry in Kenya, Safaricom's Director of the Corporate Affairs Steve Chege, and GIZ Country Director Stefan Optiz among other guests.