Renowned author Ngugi wa Thiong'o defends mother tongue use in schools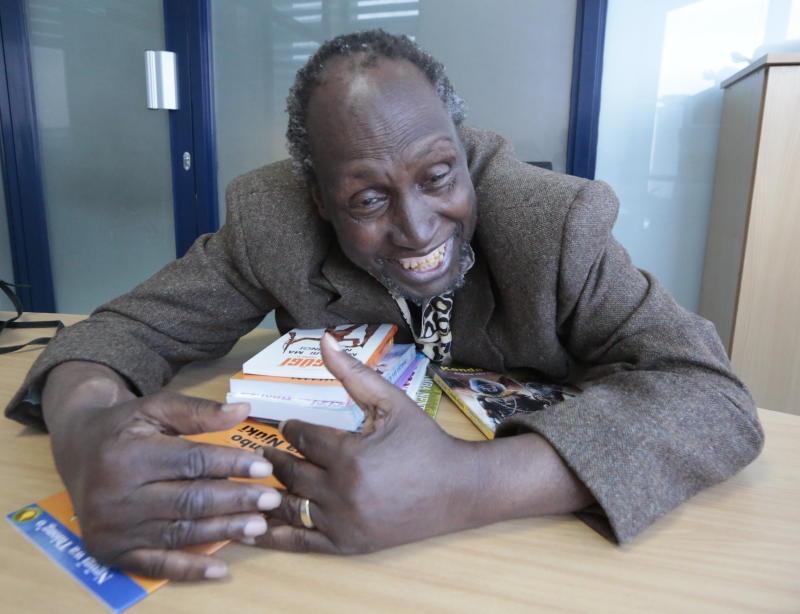 Kenya's literary giant Ngugi wa Thiong'o has described as criminal the tendency by schools and parents to beat up children who use mother tongue in schools.
The award-winning author and scholar said he was saddened by the tendency and hypocrisy of parents who are proud when their children cannot not speak mother tongue, mistakenly taking this as a sign of modernity.
"We are normalising an absurdity by denying our children their natural languages. There is nothing wrong with children learning foreign languages, but they should have a strong foundation of the mother tongue," he said.
Prof Ngugi recalled: "I once visited my friends in Nakuru where the host called their children to come and greet me. They told the children to greet me in English. I was surprised because I expected the children to be fluent in mother tongue."
"There is a need to attach positive images to African languages. When you stop a child from learning a language because you think it is inferior, you are destroying their confidence," Ngugi argued.
During a visit to The Standard newsroom yesterday, Ngugi, 81, who honed his writing as a journalist during his days as a student, observed that the colonial powers granted their subjects accents in exchange of their natural resources.
But even as he chastised parents and schools for brutalising their children who used mother tongue, Ngugi admitted that he, too, had not been perfect in teaching his children his mother tongue – Gikuyu.
"When our son Thiong'o was born in the US, we were determined to teach him Gikuyu. An aunt was brought from Kenya to assist in teaching him. When it was time to start school, my wife Njeri, was shocked when on taking him to school, she was told the boy was fluent in English."
He sees himself as lucky because out of his seven children, six can speak and write in their mother tongue.
But Ngugi, who has written some books in Gikuyu and has just released his epic Kenda Muiyuru: Rugano Rwa Gikuyu na Mumbi, said parents should not give up on teaching or letting their children learn mother tongue.
The Government has made the right decision by introducing learning of mother tongue in all schools as dictated by the new curriculum, which is being rolled out by the Ministry of Education.
Ngugi said most Africans felt proud when recognised for speaking good English or French, which they learnt at the expense of their mother tongues.
"Why is it that in places like Sweden or Germany the citizens of these countries were not keen to abandon their languages so as to learn English? In Sweden they have no shame in their mother tongue," Ngugi said.
Ngugi, a professor in Comparative Literature and English at the University of California, Irvine, believes Kenya has the capacity to compete with the best in the world, but only if her people begin to believe in themselves.