Anxiety builds up as Form One selection set to start tomorrow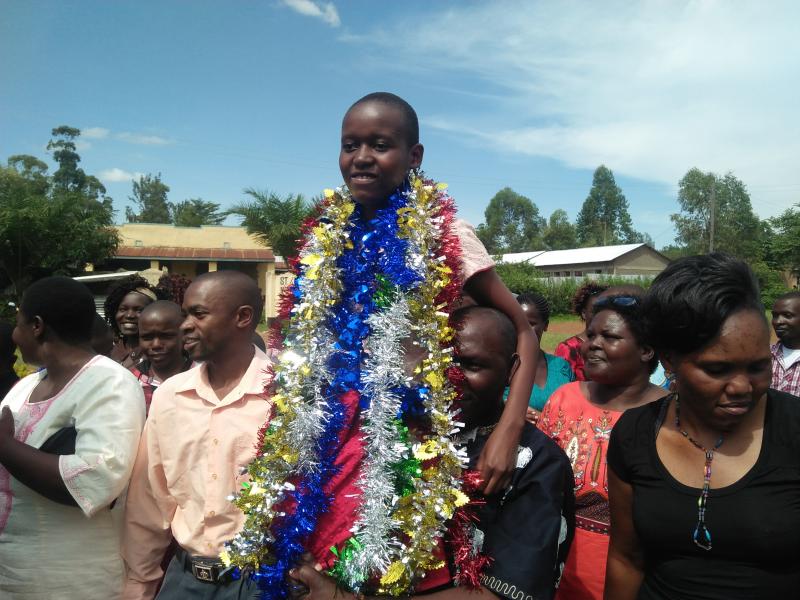 Regional balance and merit will determine the national schools top KCPE performers will be admitted to when Education Cabinet Secretary Amina Mohammed launches the exercise tomorrow.
Sunday Standard has established that the Ministry of Education is keen to have all eligible candidates stand a fair chance to be enrolled in all the 103 national schools across the country.
This means the enrollment to national schools will not be pegged on higher scores in KCSE examinations only since regional–balance based on sub-county performance will also determine placement.
It also means that candidates who scored less marks but emerged top performers in their sub-counties' may land in the top coveted schools when Amina finally releases the placement list tomorrow.
Criteria
The details emerged as anxiety on Form One placement builds up ahead of the launch.
Yesterday, insiders said candidates with less marks will be enrolled in top national schools based on the above criteria.
"It will not be shocking to see a student with 250 marks or so admitted at Alliance Boys or Alliance Girls based on a solid criteria that will factor in regional balance and merit," said an insider familiar with the placement criteria.
However, parents who spoke to Sunday Standard yesterday expressed fears that the high scores may lock out some deserving students who may have posted low grades under difficult circumstances.
"A child may have scored 249 marks from a hardship school, emerging among the top performers in a certain region. These candidates should be factored in national schools admission," said Francis Kimani, a parent in Nairobi.
The decision by the ministry to conduct only one placement drive sent shock waves among parents whose children may have posted slightly above average marks of 250.
Previously, parents relied on a second selection to access better schools after assessing the placement of their children in first selection.
"We still hope the ministry will intervene and reign in on heads so that all parents get slots their children deserve," said Nicholas Maiyo, the National Parents Association chairman.
The exercise is scheduled for December 5 and will target extra-county, county and sub-county schools.
The ministry is facing a huge challenge for next year's form one admission as only 12,273 candidates scored 401 marks and above in the just released examinations against an expanded declared capacity. Previously, only candidates who scored 400 and above were assured of national schools placement.
This year, the Ministry declared a total capacity of 29,712 in national schools.
This means that some 18,000 slots will be up for grabs by the 228,414 candidates who scored between 301 and 400 marks.
Data from the ministry shows that there are 123,400 slots available in the 531 extra-county schools and 142,358 spaces in the 1,031 county schools.
A team from the Ministry of Education's Quality Assurance Department led by Director of Secondary Education Paul Kibet wound up a meeting in Naivasha where admissions criteria was extensively discussed.
It emerged that the admission guidelines have not deviated from the ones used last year and that all candidates will get secondary school placement.
Many factors
This means that in addition to the higher marks scores, candidates with lower marks will also get a chance to join national schools based on the various placement factors.
Sources at the Naivasha meeting said the remaining's slots will be shared based on candidates' strength across all sub-counties.
Candidates in sub-counties merit list will be given slots to national schools, as each region will get a share of the coveted schools.
Yesterday, Basic Education PS Belio Kipsang said all candidates will get form one slots they deserve without discrimination.
"We will not discriminate against any student. All will get places," Kipsang said.
Admission to the remaining categories of schools will also be based on candidature strength and a distribution ratio.
Extra-county schools will get candidates based on a 20:40:40 ratio, shared across the host sub-county, the host county and other counties respectively
County schools will get students from sub-counties on a 20:80 ratio, spread across the host sub-county and the rest of the sub-counties respectively.
Sub-county schools will get students from the region based on merit and choice.