Two teachers charged with exam malpractice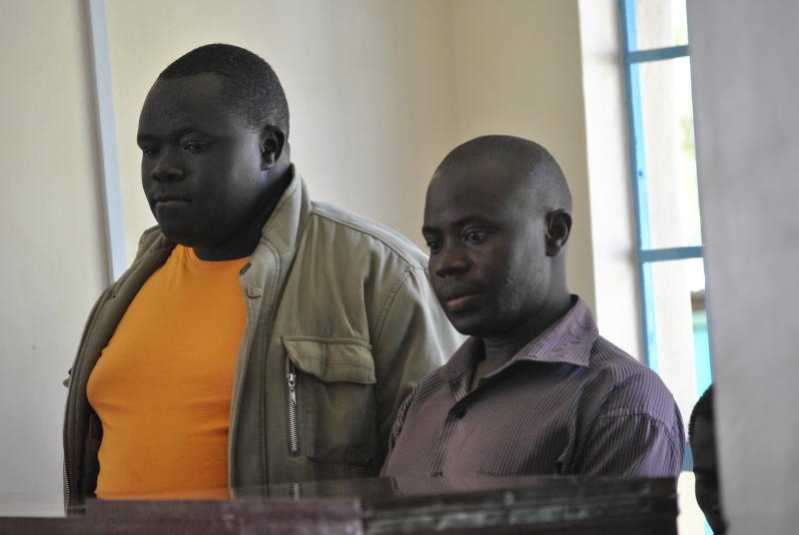 Two teachers from Shikhokho Secondary School were on Tuesday charged with being in possession of exam materials for the ongoing Kenya Certificate of Secondary Education (KCSE).
Ibrahim Anguria and Kelvin Muchalwa were accused of being in possession of photocopies of Biology Practical examination on November 16 contrary to Section 27(1) Kenya National Examination Council (KNEC) Act 29/2012.
On a second count, the two were accused of being in possession of photocopies of Physics Theory Paper One on November 19 without lawful excuse.
According to the documents tendered in court, the two who were in a rented house near the school were arrested on November 20 following a tip off from the members of the public.
Officers drawn from the Directorate of Criminal Investigations (DCI) who rushed to the scene also recovered text books of Geography and Agriculture subjects.
Two mobile phones and a tablet were recovered from the two and were forwarded to cybercrime unit in Nairobi for forensic analysis to establish whether the accused persons were in communication with the invigilators and students at the institution which may see them face additional charges.
Handwritings of scripts recovered from the two were also forwarded to forensic document examiner to aid in the investigations.
Anguria who teaches Physics and Maths while Muchalwa teaches Geography and Agriculture were released on a free bond on November 21 awaiting conclusion of the investigations.
The two who were not manning the exams were linked with the offences since they were alleged to be formulating answers.
The principal and other invigilators are being investigated and are reporting to the DCI to aid in the ongoing evaluation of evidence.
They denied the charges before Kakamega Resident Magistrate William Lopokoiyit.
Through lawyer Onsando Getanda, the two applied to be released on reasonable bond terms saying they are not fright risks.
He insisted that the two are teachers whose places of residence are known to the investigating officers which may not make it hard for them to apprehend them if they fail to appear in court.
The Director of Public Prosecutions (DPP) through state counsel Samson Ng'etich allowed the defense application to be released on bond terms.
They were granted Sh200,000 bond with a surety of similar amount or an alternative cash bail of Sh100,000.
The matter was slated for mention on December 11 and hearing on April 9, 2019.