In Kisumu, KCPE was a first borns' affair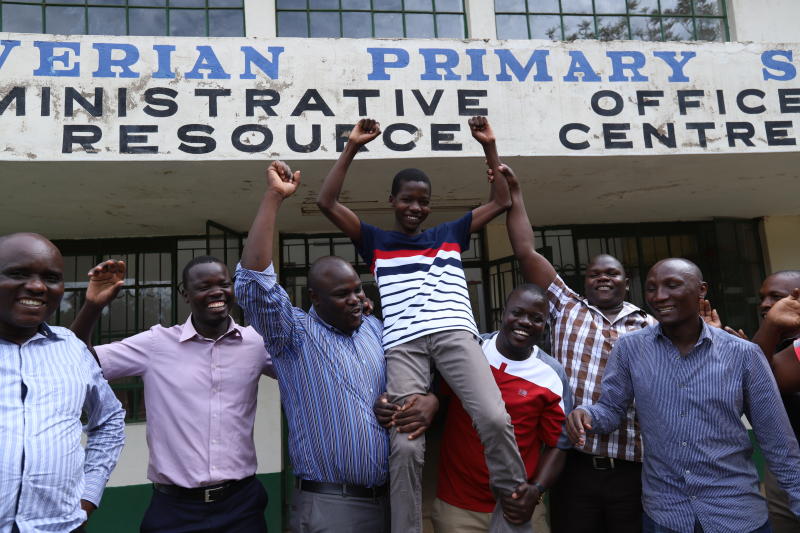 This year's Kenya Certificate of Primary Education examination appears to have been a firstborns' affair in Kisumu County.
A spot-check revealed that most of those who topped the best performing schools were firstborns.
Most of them have attributed the stellar performance to their quest to show a good example to their siblings.
At Golden Elite School, top student Kevin Barry, who had 434 marks, is the firstborn in a family of two.
Barry, who hopes to join Alliance High School and later pursue Mechanical Engineering at the University of Nairobi, said he worked hard to be a role model to his sibling. "As the firstborn, I knew my follower was looking up to me. I had to do my best to show him the way," said the 14-year-old.
At the same school, the top girl, Venessa Adhiambo, who scored 431 marks, is the firstborn in a family of five children.
At the neighbouring Xaverian Primary, George Bush Otana, who topped with 429 marks, is also a first born in a family of two children.
Otana, who wants to be an engineer, attributed his success to hard work and support from parents and teachers. He said being a firstborn was also a motivation. "This is an honour to the family. It gives my follower a challenge to do better," he said.
Take a quick survey and help us improve our website!
Take a survey
The same was the case at Arya Primary School, where Audrey Bukhoya and Ivet Alice, who are firstborns, topped with 427 marks. "I do not take my position as a first born for granted. I had to be the example my sibling can follow," said Bukhoya.
Alice said: "I sat the exams with my twin sister. We are both celebrating good grades, even though I did slightly better than her."
At Kosawo Primary, Stephen Angasa, 14, the best candidate with 435 marks, is the firstborn in a family of three.
His father Denis Onyango described him as a disciplined boy. "The way he behaves and treats his siblings shows he is a leader. We expected him to perform well," he said.
At Aga Khan Primary School, Gerrald Obede, also a first born, led with 439 marks.
Obede, who hopes to become an engineer, termed his performance an encouragement to his siblings. "I was not under pressure from my parents or teachers to perform. However, I felt the push that as the firstborn, I needed to work harder and show my siblings the way."
His mother Rose Volehana said he was humble and focused. "He knows what he wants in life. His actions are being emulated by his followers."