Convict at Nakuru GK Prisons scores 403 marks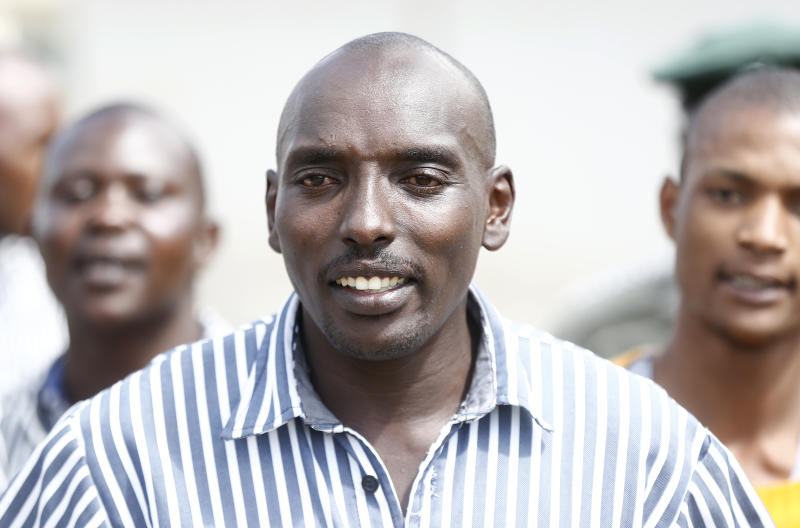 Solomon Ngatia a convict serving 30 years jail term at Nakuru GK Prisons scored 403 marks in the just released Kenya Certificate of Primary Education (KCPE) exam results.
Ngatia, 37, was convicted in 2012 for attempted murder charge.
The father of two and a class seven dropout from Nyeri said he went on a drinking spree at a pub in Nakuru when a fight broke out. Unfortunately his friend died.
Ngatia was among the 19 candidates who sat for the examinations at the facility.
The Standard caught up with him at the facility yesterday. Overwhelmed with joy, he said he is yet to believe what he scored.
"I am happy, this however, is beyond my expectation, despite the condition here I emerged the best," he said.
The convict said teachers at the facility contributed a lot towards his success. He explained that he wanted to pursue secondary education in order to achieve his dream of becoming a doctor.
Ngatia scored 90 marks in English, 96 marks in Kiswahili, 68 marks in Mathematics, 68 marks in Science 68 and 81 marks in Social Studies.
Paul Nyanchoka, the Prisons in-charge Education described Ngatia as his best student.
"He has been good regardless of the sentence, he is obedient and self-driven," said Nyanchoka.
He added as an institution they were happy with the results and efforts by this year's candidates as compared to last year.
Six students had 300 marks and above while seven had attained 200 marks and above.
Last year they had a mean score of 225 while this year their mean score was at 255. 15.