All 2018 KCPE candidates to join Form One, says Education CS Amina Mohamed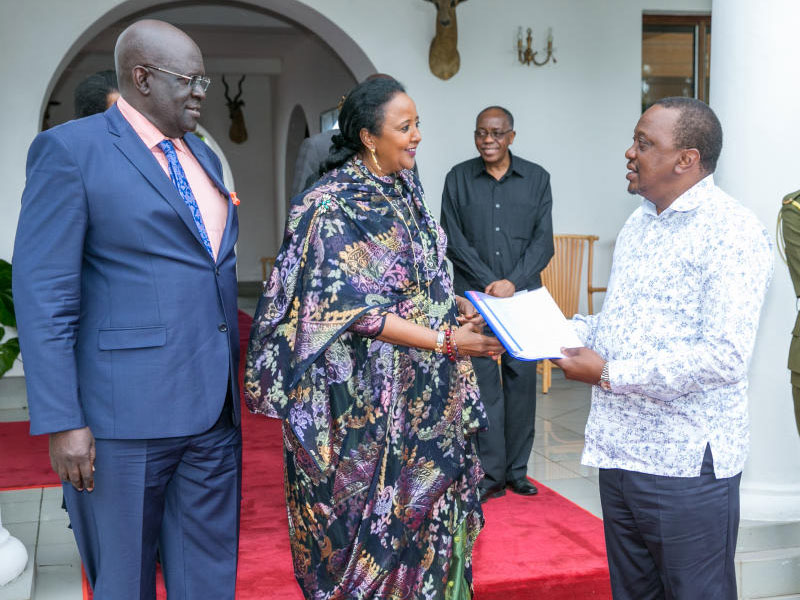 All 1, 052, 364 candidates who sat for this year's Kenya certificate of primary education (KCPE) examination will be admitted to secondary schools in Form One, Education Cabinet Secretary Amina Mohamed has said.
The Education CS said all candidates who sat the KCPE exam will receive admission letters before Christmas after a selection process that begins on Monday. She said the Form One selection process will be done on the same day for all school categories.
This year's KCPE candidates registered an immense improvement compared to last year with more candidates scoring over 400 marks. 12, 273 pupils scored over 400 marks and above compared 9,845 in 2017.
Two pupils managed the highest score of 453 which was a slight drop from 455 scored last year.
While releasing the 2018 KCPE results on Monday afternoon at the Star of The Sea primary school in Mombasa, the Education CS said 527,294 boys and 525,070 girls sat in for the exam.
The CS said boys performed better in Mathematics, Science and Religious subjects while girls did well in Kiswahili and English.
Those who scored above 300 marks were 228, 414, while above 200 were 574, 927, above 100 were 234, 273 while 1277 scored below 100 marks.
The CS said that 2,495 special needs students sat for KCPE exams with the highest scoring 446 marks against last year's 426.
"This translates that if special needs kids are accorded with fair and conducive environment, they can succeed. Let us not hide them rather let us help them discover their potential," said Amina.