CS Amina pledges more money for Lugari college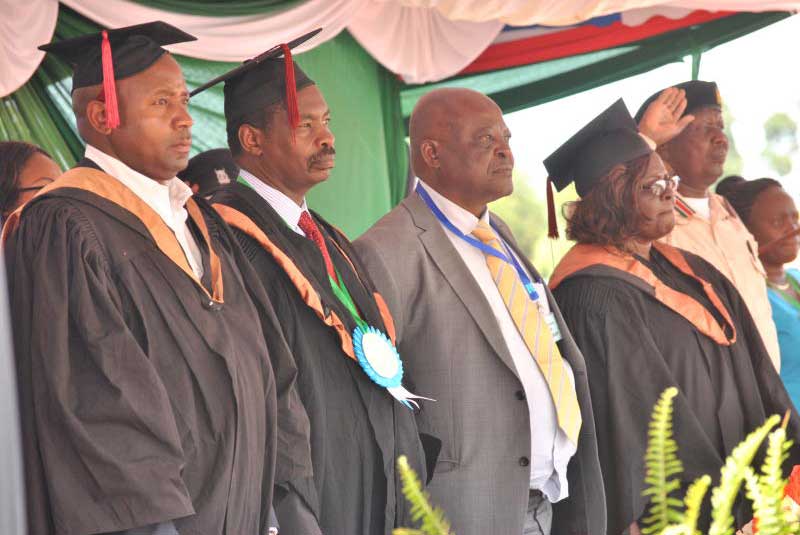 The Lugari Diploma Teachers Training College has been promised more funding for infrastructure development.
According to Education Cabinet Secretary Amina Mohamed, the additional funds would be factored in the third quarter of the 2018-19 financial year to ensure teaching was not interrupted.
The student population has increased from 127 to more than 500. At least 60 per cent of students study in tents and some classrooms are used as hostels.
In a speech read by Andrew Rukaria, the director of administration at the ministry, Amina noted that the decision was arrived at after the college earned position one countrywide in the Kenya National Examinations Council exam.
The college's principal, Anne Esese, said the institution was usually allocated Sh40 million, but needs Sh927.1 million for infrastructure development
Ms Esese said the institution needed a Sh20 million for a modern kitchen, Sh3.2 million for drilling water, Sh51 million for construction of 12 classrooms and 60 staff houses at a cost of Sh400 million.
"The lecturers live as a far as Bungoma but we want them to live in the college,"
Other requirements are sports facilities to cost Sh37 million a 67-seater bus (Sh12 million), a college van (Sh5 million) and a computer laboratory (Sh51 million).