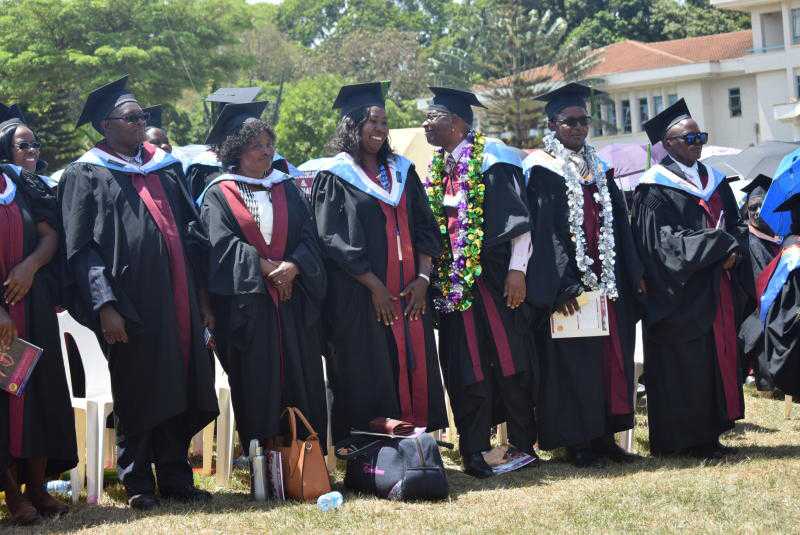 As workers collected hundreds of plastic water bottles at Kenya Methodist University (Kemu) on Saturday, it was a symbolic end to an important day for one Kenya's oldest private institutions.
The bright, colourful and sunny morning as thousands gathered for their graduation ceremony must have lifted optimism at the financially-strapped institution that opened its doors on the fringes of Meru town in 1987.
During the event, Kemu managers outdid each other as they sought to give assurances that the university, like the proverbial phoenix, would rise again.
The management is banking on a financial rescue plan, a new 10-year strategic plan and a consultancy report authored by former Kenyatta University Vice Chancellor Olive Mugenda.
According to Kemu Chancellor and Methodist Presiding Bishop Joseph Ntombura, the strategic plan has informed the consultancy report, which showed the university had a bright future.
Read More
University Council Chairman Charles Mbui said the university was on a path to stability and applauded the co-operation between the organ he heads - the university board of trustees and the Methodist Church of Kenya, who are the sponsors.
Mr Mbui said by closing most of the satellite campuses, retrenching staff and selling none-core assets to clear debts, Kemu would be in a position to launch sustainable programmes to help it recover.
Sought after
"Our graduates remain among the most sought after in the region," the chairman added.
Former MP Silas Muriuki, who chairs the board of trustee that is vested with Kemu's assets and liabilities, said a forensic audit of the university books would open a case for public prosecution of those who looted the institution's coffers.
"I have come to express my faith in Kemu and to tell Kenyans to watch this space," said Meru Governor Kiraitu Murungi at the graduation ceremony.
Also in attendance were two former Methodist presiding bishops - Lawi Imathiu and Zabron Nthamburi.
The church has turned down a recommendation by the Commission for University Education ahead of last year's graduation that the presiding bishop should cease to be the Kemu chancellor because of conflict of interest.