CS Amina launches office to reduce unemployment for graduates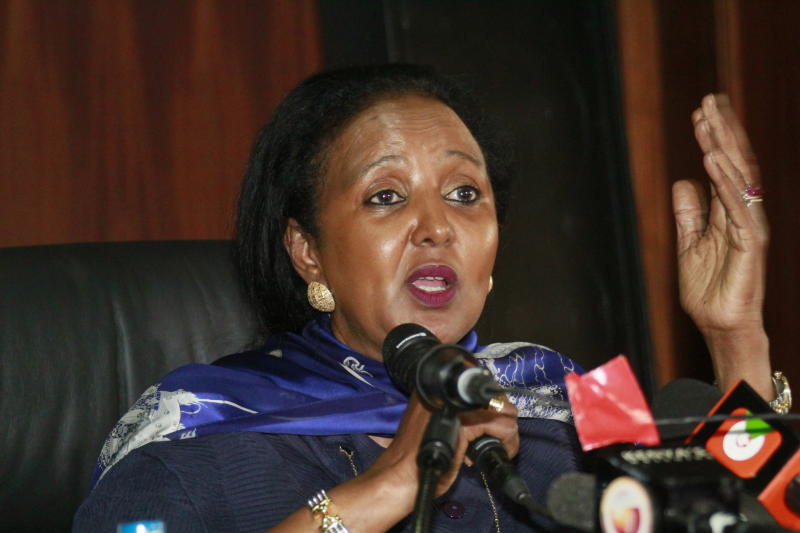 Only 120,000 students have secured places in technical institutes this year out of the targeted 500,000.
Education Cabinet Secretary Amina Mohamed however said the Government was working to expand the capacity of technical and vocational training institutions to admit more students.
Speaking at the University of Nairobi yesterday when she launched the Office of Career Services meant to help graduates find employment, Amina warned that the high number of students failing to gain admission into institutions of higher learning was a ticking time bomb.
She said despite Government efforts to improve the economy to generate more jobs for youths, the high unemployment figures had persisted, adding that this could be addressed through reforms in the education and training sectors.
"There have been gaps in the preparation of graduates in terms of career expectations, skills needed, attitude and readiness for work. The tertiary institutions, through the Office of Career Services, are expected to play a central role in addressing these issues," she said.
The CS said her ministry hoped to set up one national polytechnic in every county, and a technical and vocational centre in every constituency in the next five years, adding that they had already established 203 technical and vocational centres.
To fight drought, involve communities
According to the latest information from the Meteorological Department, rainfall will be poorly distributed in April, May and June, and this will have a serious impact on agriculture