Performance appraisals, transfers are a must, TSC says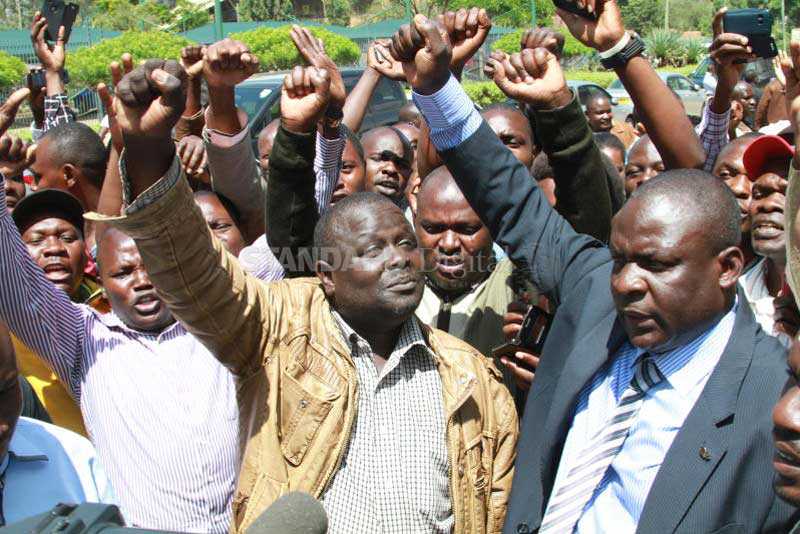 The Government has rejected union demands to drop performance appraisals and the transfer of teachers.
The Teachers Service Commission (TSC) said appraisals and transfers were non-negotiable for the 312,000 teachers, as teachers' unions had committed to them.
Commission Chief Executive Nancy Macharia said the two items were negotiated and signed by the two teachers' unions and documented in the collective bargaining agreement (CBA).
"The requirements on teacher appraisal and delocalisation (posting teachers away from their home counties) of institutional administrators will be fully implemented in line with the CBAs," said Ms Macharia, who was responding for the first time since Kenya National Union of Teachers (Knut) registered a trade dispute at the Ministry of Labour.
She said the unions agreed in the CBAs that the commission would develop a performance appraisal system for teachers employed by TSC.
She said the unions signed the document that said appraisals would strengthen supervision of teachers and monitor their performance in curriculum implementation.
"The agreement also provides that appraisal reports will be used in the making of decisions on promotion, deployment and other rewards as may be prescribed from time to time," she said.
Macharia said TSC and the unions further agreed and signed in the CBA that the commission shall endeavour to de-localise administrators of public institutions.
The commission signed the CBA with Knut on October 25, 2017, and with the Kenya Union of Post Primary Education Teachers on October 26, 2017.
The agreement was registered at the Employment and Labour Relations Court last November.