Why Nairobi's poor opt for private schools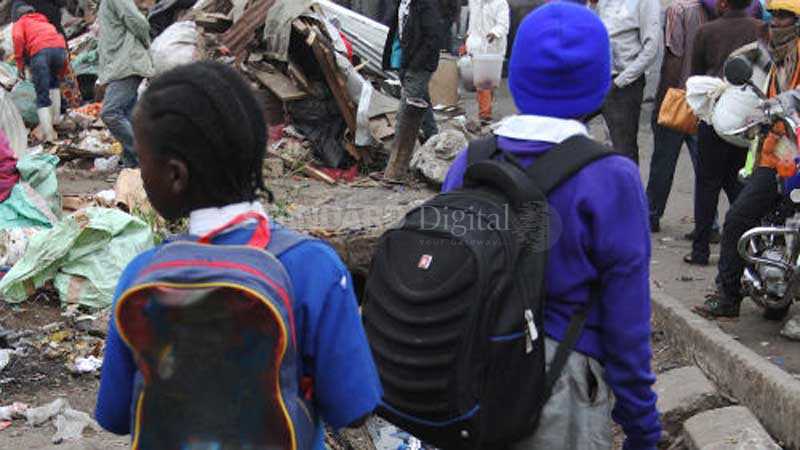 More than half of pupils in Nairobi County attend low-cost private primary schools despite the introduction of free primary education 15 years ago.
A study by an international NGO reveals that more low cost private schools have emerged and charge fees affordable to the poor.
"Most parents in slum areas make great sacrifices to avoid public schools and place their children in private schools at significant financial cost, because they believe private schools offer better quality education than public schools," said the report by RTI International.
The study -- Why poor parents in Nairobi choose private over free primary schools -- says the flexibility offered by the low-cost private schools enables parents to pay fees over a period of time as children continue learning.
"On average, having one child in one low-cost private school cost 12 per cent of the income of the household's main earner," says study.
In Kibera, Lilian Awuor settled for a private school because the free public schools such as Olympic, Kibera, Raila Education Centre and Ayany are located far for her child.
"My child is in class two, and in this slum, I fear he might get lost," says Lilian, whose child attends Jitahidi ECD Centre in Katwekera.
Janet Muthoni, who runs a food kiosk in Mukuru slums, says her children initially attended a nearby public school but it was crowded and they were finding it difficult to concentrate in class.
"My son was in class four. Many of them sat on one desk and struggled writing their assignments," she says.
The following year, in 2016, she moved her children to nearby Bridge Kingstone Academy.
Janet, who makes Sh300 per day from her food kiosk says: "I have three children at the school and it is not easy getting fees for all of them."
Bridge International Academies Customer Insight Director, East Africa Reuben Mwangi says they charge every pupil Sh3,000 per term, but that may vary.
"There are special cases where we have to charge less, because some parents are so poor that they cannot raise such amount," he says, adding that most times, they look for sponsors to pay for needy cases.