Aga Khan University Master of Arts in digital journalism programme launched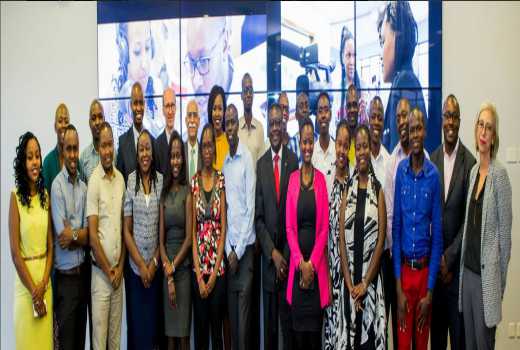 NAIROBI, 15th February 2018: The Aga Khan University Graduate School of Media and Communications (GSMC), launched the Master of Arts in Digital Journalism Programme on Thursday, February 15th 2018 at the GSMC campus in Nairobi. The event drew deliberations on East Africa's Changing Media Landscape, focusing on the past, present and future of the media industry in East Africa (EA).
The first of its kind programme, which began on 29th January 2018 has 25 budding journalists, who will be immersed in the world of digital production, and will build expertise in multiplatform storytelling, specialist reporting and editorial leadership.
The MA programme will incorporate new techniques on digital technologies and will offer hands-on training in the school's state-of-the-art radio and television studios in Nairobi. By focusing on East African issues and drawing on local and global trends, students will possess the creativity, critical thinking skills and professional habits needed to lead EA's media into the 21st Century.
The Chief Guest, Managing Editor, Broadcast Division, Standard Group Mr. Joe Munene, acknowledged that the media industry in EA has faced a shift due to change in technology advances. "The media houses must adopt a digital fast approach to enable them to be steadfast in breaking the news. I urge the media to adapt to the needs of the consumers, owing to their prominent position. Consumers today have an endless choice of information but what will save the media is quality and relevant journalism."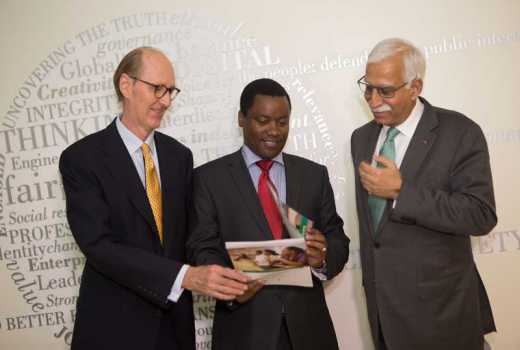 Mr. Firoz Rasul, President of the Aga Khan University acknowledged that the program grew out of a need to transform the media and communications industry of the region. "The MA in Digital Journalism programme fulfils His Highness the Aga Khan's vision of nurturing a diverse, independent, innovative, ethical and economically thriving media and communications sector."
"The MA in Digital Journalism programme will prepare journalists to become leaders in their field whilst inculcating core values and essential employability qualities such as academic excellence and freedom, intellectual rigour, commitment and passion, ethical practice, and creativity and innovation. It combines real-life practice with academic rigor to develop the knowledge, skills and professional qualities for success at the highest levels," Mr. Rasul concluded.
In support of the Kenya Vision 2030, GSMC continues to invest in the improvement of the quality of media practitioners through its programmes, some of which are designed specifically for the media fraternity. It is committed to keeping the knowledge discourse alive among media practitioners, and in so doing hopes to help contribute to quality training and nurturing of seasoned media practitioners.