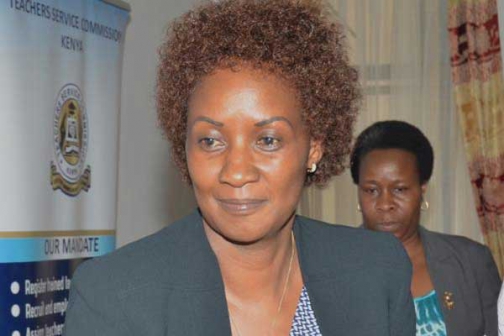 Teachers Service Commission (TSC) will begin to monitor the appraisal of teachers in an exercise that starts on Monday.
The commission announced that would also seek to establish how the performance contracts signed by head teachers are being implemented.
All teachers are required to face appraisals to ensure that their work matches up to their job descriptions.
The TSC said commissioners and its senior managers will be involved in the monitoring.
"They will cover all parts of the country— Coast, Nyanza, Rift Valley, Central Western and Northern Kenya," said the Commission's Head of Communication, Mr Kihumba Kamotho.
Read More
Speaking on behalf the commission's CEO Nancy Macharia, Mr Kamotho said all head teachers will have their performance vetted in terms of their ability to manage school finances, effective service delivery and effective supervising of teachers.
And in regard to teachers, they will be evaluated on their professional conduct, knowledge and preparedness, use of schemes of work, time management and how they conduct co-curricular activities. The TSC said the evaluation was important because it comes into play when a teacher or a head is being promoted or rewarded.
"The main objective of this exercise is to improve the quality of teaching and ultimately the quality of education," said the commission.
The Code of Regulation for Teachers stipulates that the TSC will be administering performance appraisal system which requires heads to provide an oversight in the performance appraisal for teachers.
The TSC will "... use performance appraisal reports for purposes of promotion, deployment and other rewards as may be prescribed from time to time," reads the 2017 Teacher Performance Appraisal and Development Tool.
A teacher in a primary school will be appraised by the deputy headmaster and the report confirmed by the head teacher. "The commission may take disciplinary action on a teacher who fails to complete or submit the appraisal report, refuses or neglects to discuss or sign the report," reads code.
Any teacher who consistently displays poor performance or adverse ratings may, after due process, be sacked.