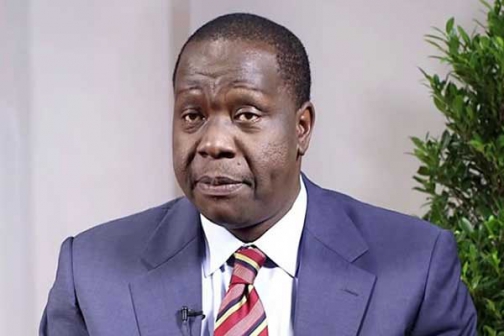 A teachers' union has given the Government seven days to release free education money for both primary and secondary schools.
Kenya National Union of Teachers (Knut) Secretary General Wilson Sossion has written to Education Cabinet Secretary Fred Matiang'i complaining that many school programmes have been halted because of delayed release of the money.
"Your ministry has failed to disburse the above mentioned funds to schools, making it impossible for heads of schools to provide services to students. Critical school programmes such as procurement of tuition materials are grinding to a halt," said Sossion in the letter.
Sossion, who wants the ministry to release the funds by February 8, said all the activities that fall within first term, including drama festivals and ball games, cannot be undertaken due to lack of funds.
He said the Government had promised to disburse a bigger portion of the funds before re-opening of schools. The arrangement was 50 per cent of the funds is given in the first term, 30 per cent in second term and 20 per cent in third term.
Read More
"However, this has not been happening and school heads have always had to face delays which have continued to affect the smooth running of their institutions," said Sossion.
"Please note it is the responsibility of the Cabinet secretary for Education to ensure execution of Government commitments and pronouncement within the ministry, including prompt disbursement of FPE and FSE funds," said Sossion.