CS Joe Mucheru says pupils in 24,000 schools to get tablets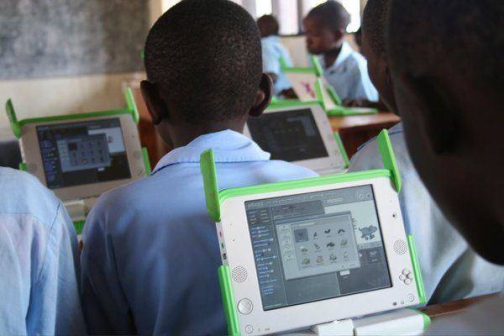 Joe Mucheru, the Information, Communication and Technology Cabinet Secretary launched the Digital Literacy Programme at Ortum Boys Boarding Primary School, West Pokot County.
He said the Government is determined to distribute tablets to more than 24,000 primary schools before the end of the year.
Mwangi Kiunjuri, the Devolution and Planning Cabinet Secretary officiated a similar programme in Bomet County.
The ICT Cabinet Secretary said the Government aims to fulfill the pledge it made to the electorate in 2013 in order to facilitate access to education through digital platforms.
More than 70 pupils from primary schools received the tablets with Mucheru saying they are targeting to supply 1.2 million tablets countrywide by December.
"We want to ensure all public schools go digital before pupils report for first term next year.
"The project would have been very much advanced but electricity connectivity took longer though we are going to move at a very fast pace to make up for the delay," he said.
The CS said already 70,000 teachers have been trained in ICT and Kenya Institute of Curriculum Development has already developed content for Standard One and Two that has been installed in the tablets.
"Only 500 schools out 24,000 don't have electricity and will be sorted out by the end of the year.
"These gadgets are a great opportunity and platform to transform learning among the young people," Mucheru added. The CS lauded Moi University and Jomo Kenyatta University of Agriculture and Technology, which were tasked with the assembling tablets, for quality products.
Daniel Lokira an ICT training teacher at the school said the tablets will enable pupils to be more innovative and creative.
Be warned your cattle, goats and sheep can infect you with rabies
Rabies is among deadly animal diseases that is shared with human beings. The disease is commonly transmitted from dogs (95 per cent of cases) to cows, sheep, goats, pig, rabbits and horses. Actually, the disease can be transmitted to virtually all warm blooded mammals through bites.