20 girls confirmed pregnant at Chelebei Secondary School in Mt Elgon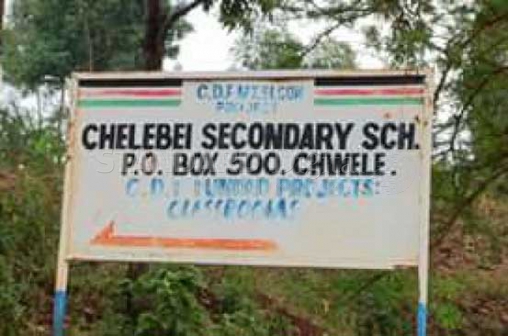 20 school girls between the ages of 14 and 18 at Chelebei Secondary School in Kopsiro division, Mt Elgon Constituency have been found pregnant.
Confirming the incident, the school Deputy Principal David Emachar said the students were found to have been put in the family way after a pregnancy test was conducted by the school administration when they reported back to school from December holidays.
"We are shocked by this incident, it has proved to be very much expensive to us because we are forced to offer guiding and counseling sessions and also inviting different speakers to talk to them so that they can accept their status and carry on with their education," said Emachar.
The school with a population of 400 students is found in Cheptais Sub County, Bungoma County.
Mr. Emachar said that only two pregnant students are out of school while 18 are still in class. 4 of the pregnant students are in fourth form, 8 are in form three, 6 in form two while 2 in form one.
The Deputy Principal wants a dormitory built in the school to house students so that they don't fall prey to such incidents.
"The outdated culture like Female Genital Mutilation, high poverty level, lack of discipline and ignorance among parents are some of the things to blame for what has transpired," said Emachar.
He said availability of a dormitory will help confine girls in one place as they offer mentorship programs to them and guide them properly.
"We won't send them home we want to counsel and guide them properly so that they can continue taking their studies without fear," he said.
In 2014, 18 girls were found pregnant at the neighbouring Chepkurkur primary school in the Chepyuk Ward.
Bungoma County Director of Education Charles Anyika said he had not received any report on the pregnancy incidence at the school.