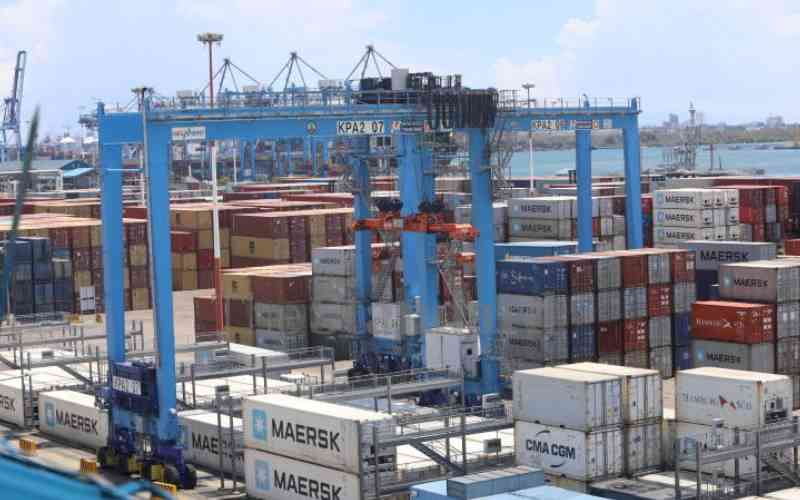 On Wednesday, politicians allied to the Deputy President William Ruto dropped a shocker that has set tongues wagging and got Kenyans worried.
Led by former Vice President Musalia Mudavadi, they alleged that the government of President Uhuru Kenyatta has mortgaged Kenyan ports of Lamu, Mombasa and Kisumu to a foreign country because of the proposal to have Dubai Port World of United Arab Emirates manage and develop certain aspects and sections of the ports.
That these national assets have been mortgaged was vehemently denied by the Treasury Cabinet Secretary Ukur Yatani who confirmed plans to expand Mombasa, Lamu and Kisumu ports but said the government had not signed any agreement with Dubai Port World. He however said they had held discussions with it.
While there might be some truth in the statement by the Cabinet Secretary since it is not outrageous for another company to manage a national asset on behalf of the government for the benefit of the citizens, it is hard to believe the government is being truthful because of the circumstances under which Kenyans got to know of the decision or the discussions.
The world over, such deals are signed. In instances where a government feels inadequate, over lack of expertise or finances, national assets are handed over to an outsider who fits the bill to manage and even develop for a certain period during which the firm can be paid upfront or it shares with the government revenue realised from the venture.
Tinge of illegality
Ideally, there is, and there would be nothing illegal if our government signed such a deal or is in the process of doing so, but what gives it a tinge of illegality, a whiff of corruption and raises suspicions is how Kenyans were informed.
If they know about it as a reactive measure like it happened on Wednesday, then that is evidence there was no public participation or the matter did not go through Parliament.
However, there have been instances when deals involving State assets have been discussed in Parliament but the details were not revealed. A case in point is the Standard Gauge Railway contract which has not been made public several years after it was constructed and operationalised.
This is proof there is a veil of secrecy over projects undertaken by the government on behalf of Kenyans which needs to go, and the representatives - Parliament or the Cabinet - must clearly report what is at stake and the gains of such deals to avoid speculation, politicisation and public resentment towards projects that would otherwise be beneficial to the nation.
Because the government is the only entity that is guilty until proven innocent, it needs to come clean not just at the start of every project, but when it is being envisioned, for, that is the only way through which it can eliminate the trust deficit by the citizens.