Curfews are not serving the intended purpose now
EDITORIAL
By Editorial | Aug 20th 2021 | 2 min read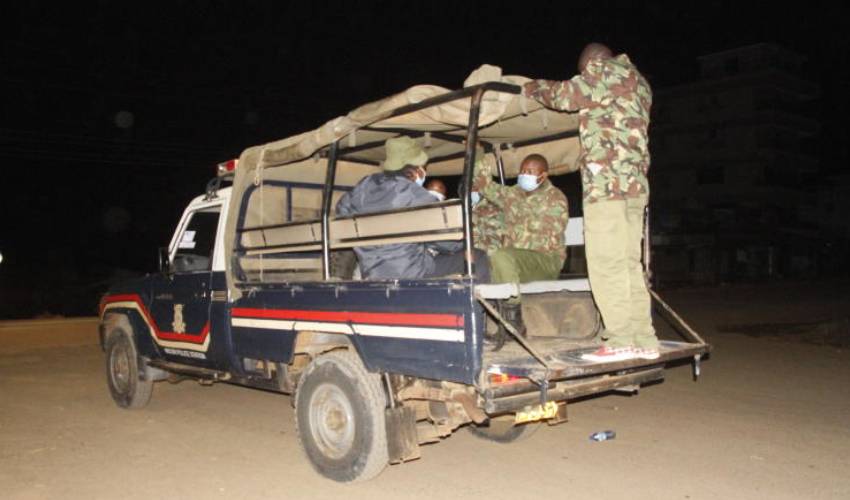 Covid-19 presents the biggest threat to Kenyans and indeed humanity currently. It has claimed over 4,000 lives in Kenya and millions across the globe. The pandemic has also devastated livelihoods and brought economies on their knees.
For nearly two years now, life has been turned upside down. Wearing masks, social distancing, regular hand washing, no handshake, curfews and movements restrictions have become part of life. In Kenya, while the measures have greatly helped to curb spread of the virus, an unfortunate pandemic of police brutality has reportedly claimed an estimated 25 lives and left another 43 persons scarred, just this year alone.
This is unacceptable. Indeed, the police have been accused of turning the curfew into a cash cow and an avenue for venting out their frustrations on hapless Kenyans.
This is a matter Inspector General of Police Hilary Mutyambai, Interior Cabinet Secretary Fred Matiang'i and his Principal Secretary Karanja Kibicho must address urgently. It is no longer business as usual as the police use live bullets and batons to enforce curfew hours.
May be this is the time for President Uhuru Kenyatta to revisit the Public Order Act that he used to impose the curfews. The enforcement of the curfew hours is achieving the opposite of what it is supposed to do, since the police have become a law unto themselves. Going by the latest heart-wrenching incident in Nairobi's Kayole estate, the police have failed to enforce curfew rules responsibly. The incident sparked violent and fatal protests.
That said, business owners have pleaded with the government to lift the curfew and help resuscitate the ailing economy. They reckon that shorter working hours have made their ventures unprofitable. This means if the situation continues, they will be forced to close down and send home workers. This would be devastating, especially after nearly two million jobs were lost due to the pandemic.
In light of this, the government should consider lifting the curfew and stepping up other measures like vaccinations. There should be more vaccines to cover all eligible Kenyans and those hesitant to take the jab should be encouraged to do so. Other countries have moved towards full vaccination and have started to open up their economies.
For instance, European sporting leagues have gradually opened their gates to fans. Kenya can achieve such through mass vaccinations. ?