Coups deta't have no place in today's world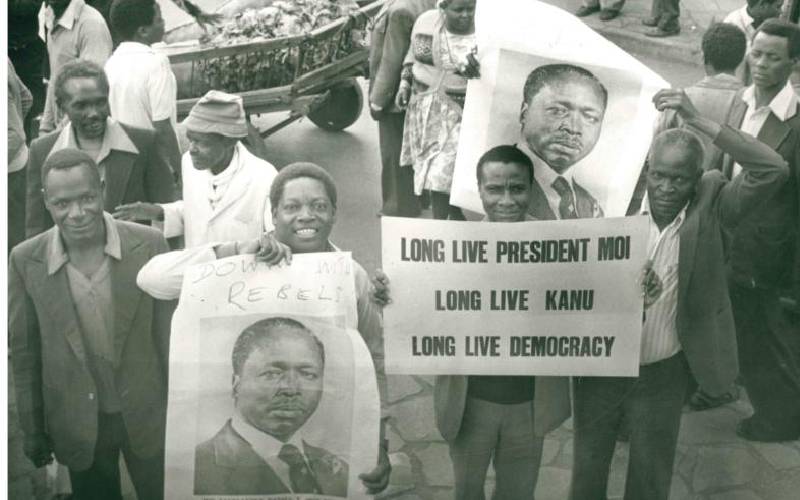 Exactly 39 years ago yesterday, Nairobi residents were woken up by the sound of gunfire as renegade soldiers attempted to dislodge the then President Daniel arap Moi from power.
The Kenya Air Force soldiers took over Eastleigh Air Base and then Embakasi Air Base before raiding the Voice of Kenya, where they announced that they had overthrown the government.
In the ensuing battle between them and pro-government forces, 240 people were killed, more than half of them civilians. August 1, 1982 remains a dark day in Kenya's history.
During that period, there were many coup attempts but most of them were in Africa. However, with time the number of attempted coups have gradually gone down. That's why the seeming rise in number of coup attempts is alarming.
Haitian President Jovenel Moise was assassinated on July 7 by mostly foreign mercenaries. Last year, a military junta led by Colonel Assimi Goïta overthrew Malian president Ibrahim Boubacar Keïta. Goïta went on to become president. In Niger, a coup attempt was thwarted in March days before the inauguration of President Mohamed Bazoum. In February the military took over the reins in Myamar. In Madagascar last week, police arrested six people suspected of plotting to kill the president. This list is not exhaustive.
Needless to say, coups deta't and attempts are a threat not only to lives, but also to democracy. While coups have at times helped to dislodge stubborn dictators, most of the times those who come in are power greedy and turn out to be worse dictators. They end up rolling back democratic and economic gains. There are better ways of bringing change to a country. Coup plotters must be condemned in the strongest terms possible and isolated by the global community.