Ministry and regulatory agencies should stop frustrating students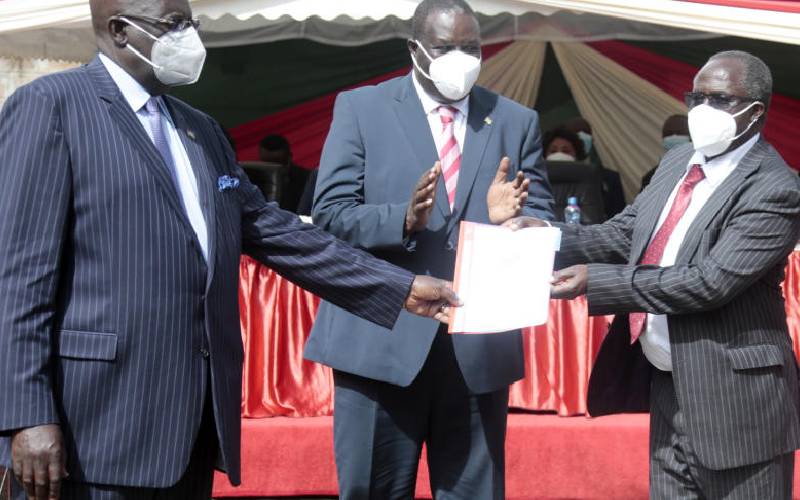 Some of the new law graduates face an uncertain future after the Kenya School of Law (KSL) rejected their bid to join the institution. It is a requirement that a person who wishes to practice law in Kenya must undergo a mandatory Advocates Training Programme (ATP) at KSL after acquiring a Bachelors (LLB) degree.
The rejection must have come as a shock to them after efforts and years of study with the ultimate aim of joining the bar. This is not the first such shocker. In 2015, law students at the Eldoret-based Moi University protested after the Council of Legal Education (CLE) gave notice it would close the institution ostensibly because it did not meet the required standards.
Engineering students at the Masinde Muliro University of Science and Technology faced similar uncertainty in 2015 after the Engineering Board of Kenya (EBK) refused to recognise Engineering degrees conferred by the institution and indicated it do not register the course being offered by MMUST because the University had failed to meet EBK's requirements.
These cases highlight the confusion in the education sector as regulatory institutions operate independent of each other. Seemingly, there are no laws that create harmony and uniformity in the way sensitive issues are handled whenever need arises.
The laws that guide the CLE that came into force in 2012 through the Legal Education Act are inferior to the Kenya School of Law Act 2012, notwithstanding that CLE determines the criteria for joining KSL.
Admission to KSL for the ATP programme is dependent on a student scoring grade C+ in the Kenya Certificate of Secondary Education examination with a grade B in either English or Kiswahili.
This fails to take into account the fact that those who failed to acquire those grades in KCSE might have undertaken remedial courses, first studied a diploma in law before enrolling for the degree course—and they were admitted to those programmes, paid fees in full and passed their examinations. Thus, denying them admission to ATP after going through this elaborate process is most unfair.
The Ministry of Education should remedy the situation by harmonising laws that are in conflict to ensure students who qualify in their respective fields of study are not subjected to such trauma for faults that are not theirs. On their part, universities must ensure they adhere to all requirements set by regulatory institutions before offering courses that might eventually not benefit the graduates.