Vital lessons from samia Suluhu's gentle touches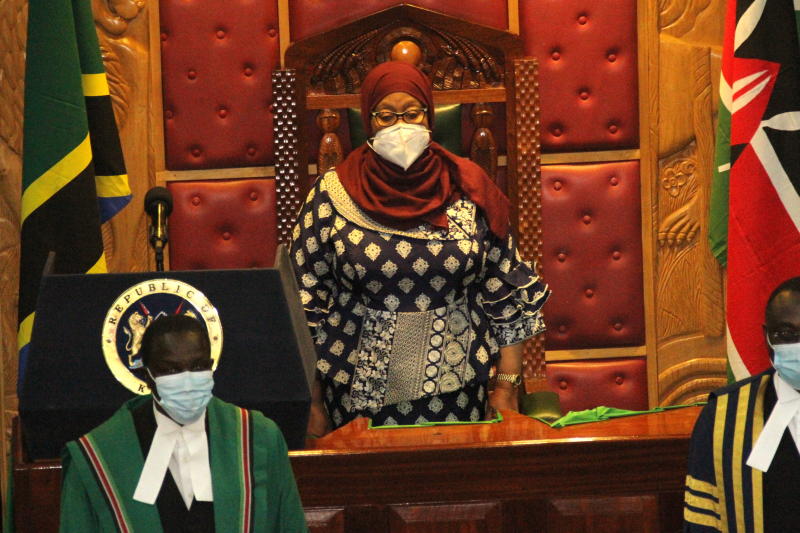 So, our relations with our TZ neighbours is about to reset and Samia Suluhu Hassan, the spanking new Prezzo of the Republic of Tanzania, came calling this week.
The red carpet was rolled out for her, the roads were closed to give her a safe passage.
Mama Suluhu, as she's known in TZ, is resetting many things, not just in our foreign relations and regional integration, but also in centring women in politics.
During the joint address to the Senate and National Assembly, however, she taught something else. Our politicians are not well spoken, in spite of their din. Some purport to speak in English (with lots of first language interference); a few claim to have a mastery of Kiswahili, but most speak a medley of multiple languages—thinking in their mother tongue, translated into Kiswahili and finally rendered in English. Many things are lost in translation.
Mama Suluhu's crisp clean Kiswahili, delivered in soft, but confident cadences mesmerised the two Houses. Even the usually rowdy fellows were stunned into silence.
And when poets arrived at dinner to sing her praises, Mama Suluhu responded by walking up to meet them and shower them with alms, as tradition demands. Never too big to serve.