HIV/Aids drugs' tussle: Stop playing Russian roulette with our lives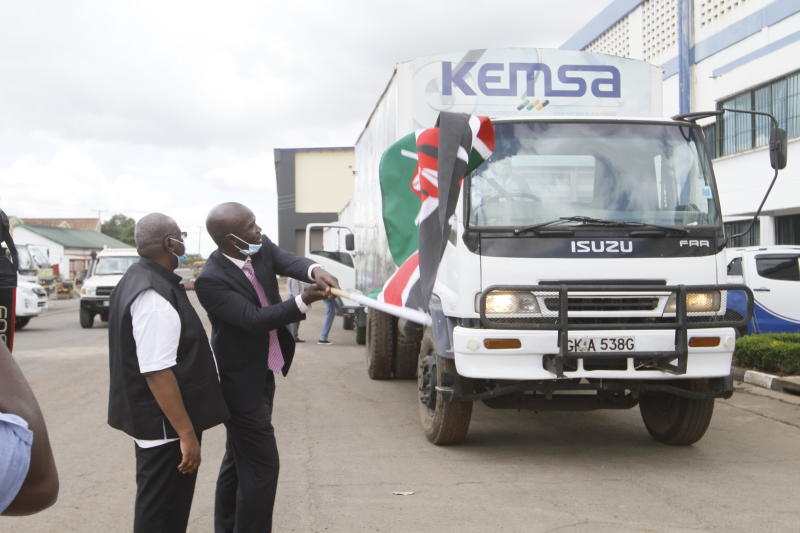 It is utterly incredible that months since the United States shipped Sh1.5 billion worth of antiretroviral (ARVs) to Kenya, the donation remains stuck at the port of Mombasa.
This is happening as reports indicate that the lives of thousands of Kenyans whose lives depend on these drugs are at risk, as hospitals gradually run short of ARVs.
Initially, the delay in releasing the cargo was blamed on Kenya Revenue Authority (KRA), which was demanding that Chemonics, the company that imported the ARVs on behalf of United States Agency for International Development (USAid), pays Sh90 million in taxes for the consignment, which also included tuberculosis drugs.
Kenya accused the importers of ignoring the government-to-government tax waiver policies and insisted that Chemonics pays the duty.
Then reports emerged that the USAid was reluctant to release the medicines to the corruption-tainted Kenya Medical Supplies Agency (Kemsa). The government has been insisting that the drugs must go through Kemsa. USAid wants to take charge of the distribution.
You cannot blame them. It is hard for anyone to entrust such a consignment on Kemsa. Let's face it. The agency has been in the news for all the wrong reasons. Billions of shillings meant for the battle against Covid-19 are suspected to have been stolen under the watch of Kemsa. If money meant for the pandemic can be stolen, how sure are we that the ARVs will be in good hands? Kemsa needs to clean its image first.
Of course the government has taken action by firing the agency's board members. But that, clearly, is not enough to assuage the donors, as there are reports that they are considering shipping the drugs to another country.
While government prefers that the drugs be distributed by Kemsa, the truth of the matter is Kenyans do not care who distributes them. All they care about is that the drugs get delivered swiftly to those lives that are now in peril. In fact, after shocking graft allegations against Kemsa, many people would prefer that another agency undertakes the distribution.
There is no doubt that the Americans mean well for Kenya. They have not only donated the life-saving drugs and are ready to incur extra cost to ensure that they don't end up in the wrong hands. Kenya should swallow its pride and allow USAid to go ahead with its plan to distribute the medicines as it (the government) puts Kemsa in order. The two sides must hold candid talks to bring this needless standoff to end.
To rent or buy a home?
This is calculated by dividing the price of the house by the annualised rent to determine if one buys or rents.