Yes, streamline civil servants allowances to trim wage bill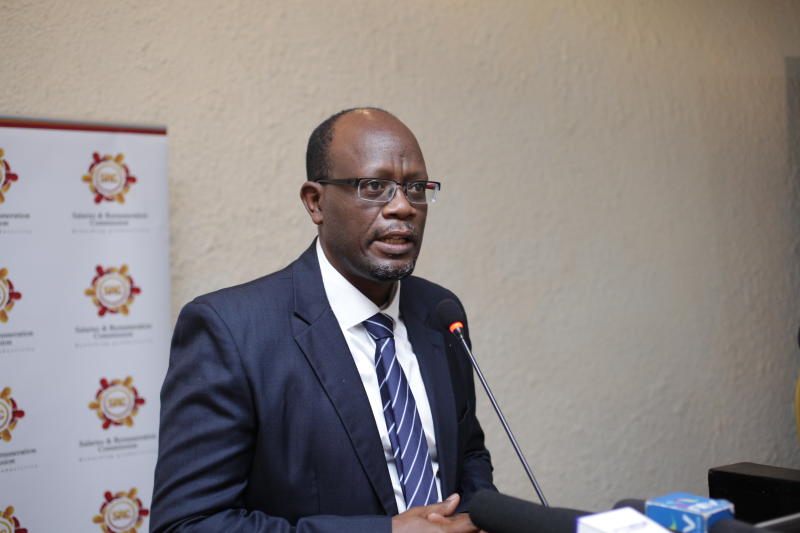 The Salaries and Remuneration Commission (SRC) has proposed drastic cuts in allowances for civil servants. SRC proposes that allowances paid to civil servants should not exceed 40 per cent of their gross pay.
The aim is to cut down on a runaway wage bill. According to SRC, allowances alone took up Sh322 billion, accounting for 48 per cent of the wage bill in the 2018/2019 financial year.
Kenya's wage bill has steadily risen from Sh434.9 billion in the 2012/2013 financial year to Sh827 billion in the 2019/2020 financial year. According to the Controller of Budget, Public servants spent billions of shillings on foreign travel at the height of the Covid-19.
They spent Sh1 billion between June and December 2020, when most of the countries had instituted lockdowns. With such statistics, the need to harmonise and streamline allowances across the civil service cannot be overemphasised.
The lack of a centralised framework for pay determination forced SRC to start the process of evaluating the public service in 2015, a process that ended when it released its report to Parliament in 2016.
SRC draws its mandate from a 2010 Act of Parliament that charged it with the duty of harmonising salaries and reviewing remuneration and other benefits for civil servants. This notwithstanding, SRC has always faced resistance in its work. The 11th Parliament, especially, stood in the way of SRC by refusing to come under its ambit, choosing, instead, to determine its own pay and perks.
It goes without saying that a huge wage bill is the clearest indicator of a bloated, often inefficient and expensive public service which, in a way, has the capacity to bog down development programmes.
Today, more than ever before, SRC must be facilitated to do its work. Our economy is not doing well. Economic disruptions caused by Covid-19 led to a slump in the economy, especially after massive job losses, company closures and inability of the government to earn foreign exchange from exports and to collect taxes from businesses which, in any case, had collapsed or were facing collapse due to the coronavirus pandemic.
The cost-cutting measures announced by President Uhuru Kenyatta in 2017 when he, and his deputy William Ruto took a pay cut have not borne fruit. It does not help that SRC proposals appear to target new employees only.
The government put a three year freeze on new employments last year, which means that unless old employees are affected by the new SRC proposals, they will have little orno effect whatsoever.