Ensure all boats have life jackets to save lives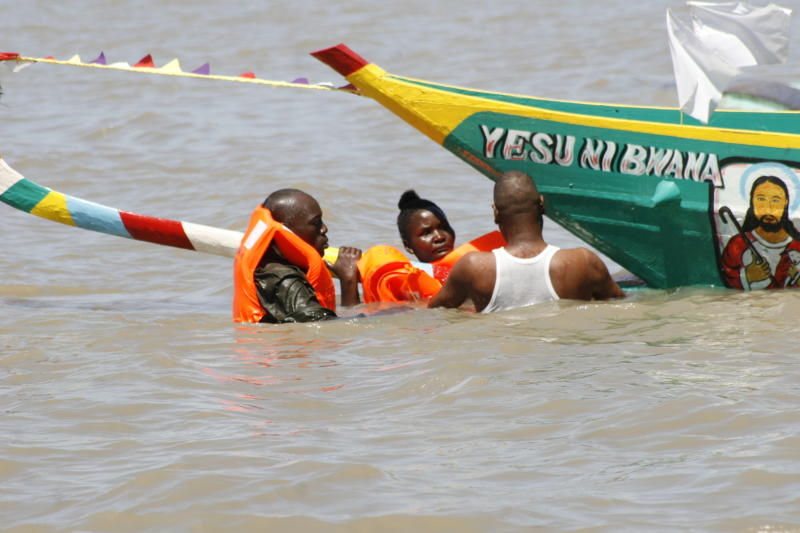 Five people died in Lake Victoria on Saturday when a boat they were travelling in capsized.
Media reports indicate that the five had gone to console a bereaved colleague in Kisumu when the accident happened.
According to survivors' accounts, one of the travellers stood up to take a selfie, but her movement disturbed the boat's balance, leading to the accident.
There have been numerous reports of boats capsizing in the lake, mostly due to bad weather, overloading and the poor state of some of these vessels that are used to ferry goods and people.
There have been several instances in which fishermen and those crossing the lake to Rusinga Island or Kendu Bay have died because they were unaware of a weather forecast that warned of turbulence, or because their boats were overused and in poor state of disrepair.
Some of the deaths in the lake could have been prevented had there been life jackets aboard the vessels. Unfortunately, the absence of such critical gear on boats is the norm rather than the exception.
In itself, this is an indictment on maritime authorities charged with ensuring travellers' safety on water bodies within the Republic of Kenya.
As a standard procedure, maritime authorities have a duty to ensure no boat or ferry takes to the water unless it is fully kitted with lifejackets and is steered by a competent person.
Take a quick survey and help us improve our website!
Take a survey
Water vessel captains should also have access to weather forecasts to enable them make decisions regarding when it is safe or not to sail, depending on weather conditions.
Above all, the sea worthiness and mechanical states of boats should be regularly checked to minimise cases of death.
Those who deliberately flout safety regulations for boats and ferries should be arrested and charged.