Walkways and cycling lanes crucial in urban areas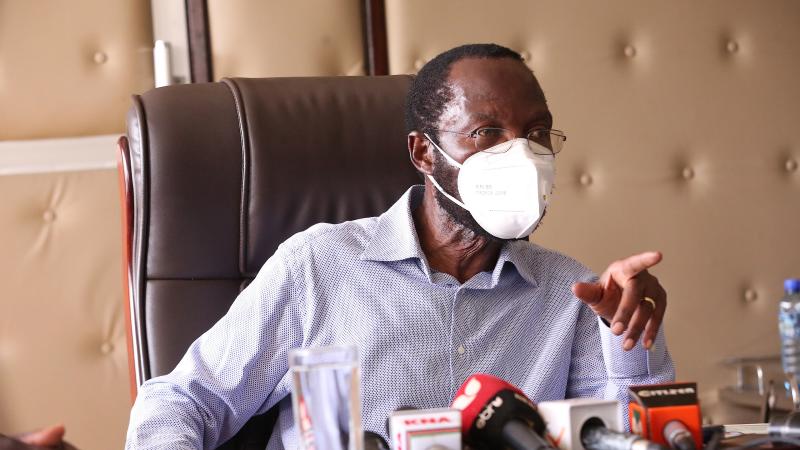 Kisumu Governor Anyang' Nyong'o (pictured) is planning to introduce a car-free day to encourage people to walk and cycle within the central business district (CBD).
During the day, which is yet to be specified, cars will be barred from the CBD once every month and people will have no option but to ride or walk into the town or use public transport (let's hope the chaotic boda boda are not in this category). This, the governor hopes, will encourage residents to, when the time comes, make good use of an 8.5km non-motorised transport system which is currently under construction.
Prof Nyong'o's prescription is obviously expected to be a bitter pill to some people. But without doubt, it has many advantages. Among others, it will create a sense of order by decongesting the city. Walking or cycling is also healthy; it's just what the doctor ordered.
In Nairobi, Nairobi Metropolitan Services has done a good job creating and sprucing up walkways and cycling paths in the CBD. Kenya Urban Roads Authority also plans to build walkways and cycle lanes along roads in Nairobi's informal settlements. That is the way to go.
The problem with those who have built our roads over the years is that they paid little attention to cyclists and pedestrians and only concentrated on vehicles.
In most Western urban centres, virtually all roads have walkways and cycling paths. That is as it should be. Indeed, a law should be enacted to ensure these important features become part and parcel of our urban centres.
That will help decongest our towns and cities, make people healthier and save them money.
Take a quick survey and help us improve our website!
Take a survey