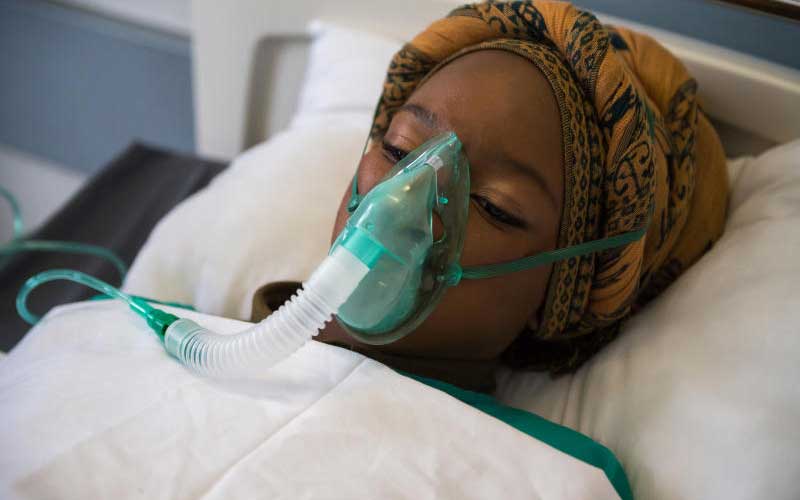 Compared to several weeks ago, the number of daily confirmed Covid-19 cases reported by the Ministry of Health has gone down by a huge margin.
On Sunday, the ministry announced that 80 people had tested positive for the disease out of 1,601 samples. The number of cases was 130 the day before.
Considering that the country has for months been recording hundreds of cases daily, this without doubt is a good sign. It gives a glimmer of hope that we can beat the coronavirus (Sars-CoV-2) that has wreaked havoc on lives and livelihoods across the country, if we strictly observe the guidelines laid down by the Health ministry.
But while it is encouraging to note that the number of cases is going down, it is depressing to hear that some patients have succumbed due to lack of respiratory support.
Read More
Samburu County Hospital, which has five intensive care unit (ICU) beds, for instance, lacks medical oxygen. As a result, patients in need of respiratory support have to be transported all the way to Nakuru or Nairobi. At least two patients are said to have died due to lack of medical oxygen. Laikipia and Nyandarua counties are also reported to have inadequate supply of oxygen.
Considering the important role that it plays in the fight against Covid-19, national and county governments must ensure that all hospitals with ICU beds have limitless supply of oxygen.
It would be understandable for patients to die due to lack of ventilators as they have been in short supply worldwide in the course of this pandemic. But it would be inexcusable for patients to die for lack of oxygen since according to Kenya Medical Practitioners and Dentists Council, 70 per cent of the 47 counties have oxygen plants. Supplying the life-saving gas should not be a tall order.