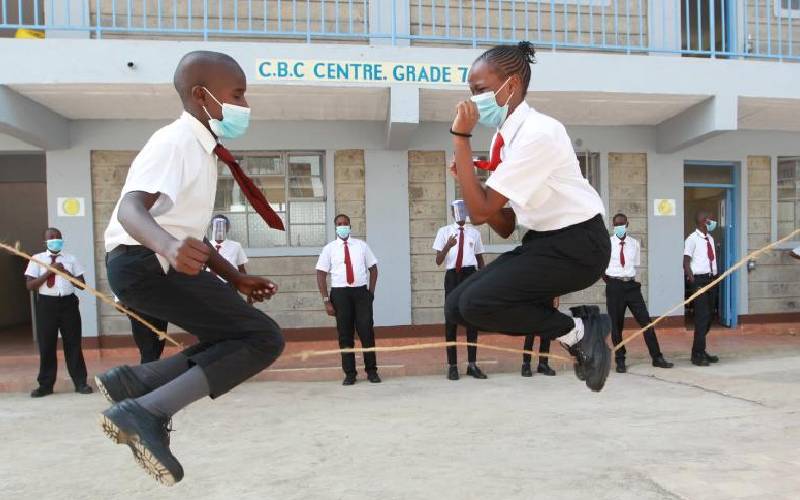 The clock is ticking inexorably towards the scheduled January 4, 2021 reopening of schools. Schools, colleges and universities were closed on March 15, 2020, to guard against the spread of Covid-19 after the first case was detected in the country.
On several occasions, the Government has come up with the idea of reopening schools this year. However, the uncertainty around Covid-19 has scuttled the plans. In the past few months, there has been an exponential rise in Covid-19 cases, deepening fear that opening schools would be disastrous as it could lead to a surge in infections. But despite the concern, the Government initiated a partial reopening of schools in October by recalling Grade Four, Class Eight pupils and Form Four students to start preparations for their national exams.
Realistically, schools cannot remain closed indefinitely, hence the January 4, 2021 reopening date looks certain. Since Covid-19 is likely to be around longer as it is still unclear when the vaccine/s will reach us, the best we can do is find ways of keeping it at bay by observing the health protocols outlined by the Government. These include wearing face masks, sanitising, hand washing and keeping social distance.
Executing these measures anywhere else is easy, but they are hard to enforce in schools due to overcrowding, lack of spacious classrooms, inadequate desks and the inability by schools to provide enough water for students to continually wash their hands. Besides, getting little children who don't comprehend the magnitude of the threat facing us to observe health protocols won't be easy for teachers.
Read More
The good news is that in its Post-Covid-19 Economic Recovery Strategy (2020-2022) the Government has undertaken to supply learners with face masks, soap and sanitisers at a cost of Sh2.1 billion. To overcome the headache of inadequate classrooms, Sh28.8 billion has been set aside for the construction of additional classrooms and to repair existing ones. Sh10 billion will be used to hire more teachers for both primary and secondary schools in the next two years.
On paper, these measures look good. The devil could be in the execution due to the large number of schools and pupils involved. According to the Ministry of Education's Basic Education Statistical Booklet 2019, there are 23,286 public primary schools with 8,454,606 pupils and 8,625 public secondary schools with 30,45227 students.
The National Treasury must therefore disburse funds expeditiously so that the basics; masks, soaps, sanitisers can be purchased and distributed with speed ahead of the reopening date. Everything must be done to ensure schools do not become the new Covid-19 hotspots in 2021.