Knec should address parents' concerns over exam centres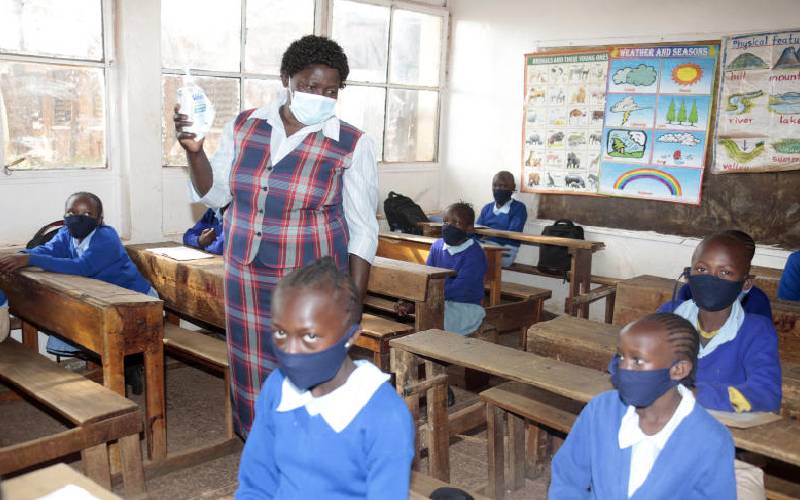 The re-opening of schools has divided Kenyans down the middle. Those in favour of the resumption of classroom learning point out that students have been at home for far too long and that the coronavirus is not going anywhere any time soon; that we must learn to live with it. Those against the idea argue that re-opening schools might put children at greater risk of contracting the virus.

However, others oppose the re-opening because they have been battered by the virus economically and cannot pay the children's back-to-school bills.

For that reason, they would have wished that schools remained closed until their financial status improves. But with the phased re-opening underway, they have no option but to transfer their children to less costly public or private schools.

While the government — fully aware of the tribulations that parents are facing — has supported such parents' decision to transfer their children, it is disheartening to hear that Kenya National Examinations Council (Knec) has stuck to its guns must sit exams in schools where they registered.

Knec appears ignorant of the majority of parents' financial status. Truth is, the majority of them have been rendered jobless or are earning a fraction of what they used to before the pandemic hit our shores.

Putting food on the table is a daily struggle for them. Some of them have revealed that they cannot afford fare for their children to return to school. Others cannot even afford to buy their children masks.

It is hard to tell how the situation will be next year, but if it persists or worsens, there is no doubt that some students who have registered in areas far from their homes will miss their exams because their parents might not afford the fare to the schools.

There is another reason why Knec's stand is absurd. Some private schools have been closed for good. Their proprietors have turned classrooms into spaces for other businesses such as chicken rearing. Will candidates registered in these 'schools' still sit exams in the hen houses?

Knec's rigidity at a time when the virus has altered everyone's modus operadi is most baffling. While we appreciate that preparing for exams is not a walk in the park, we believe, with the tests coming up in March next year, the agency has enough time to make the necessary changes so that candidates can be tested wherever they will be.

Knec will have failed the test if even one candidate fails to sit their exams due to its inflexibility. These are extraordinary times and Knec must take extraordinary measures.