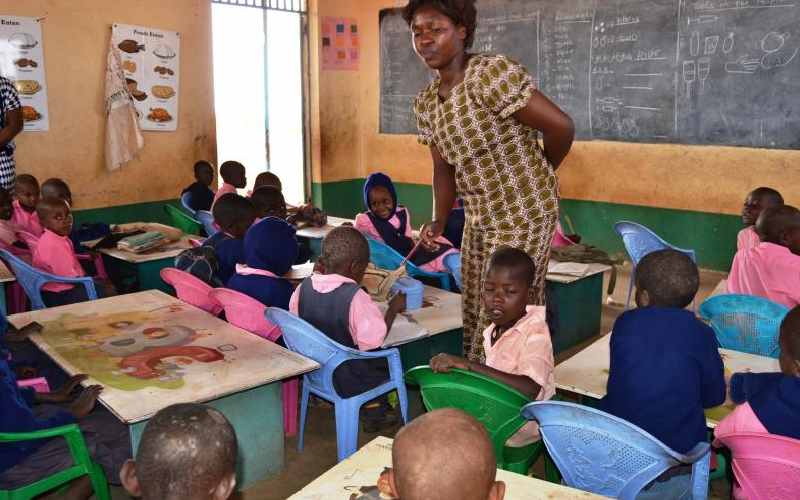 After toiling through a delicate balancing act, the government is all set to reopen schools mid next month.
In the last three months, there was a palpable mix of anticipation and anxiety. CS George Magoha initially sent mixed signals — at one point settling on January 2021.
Admittedly, the situation was complicated. President Uhuru Kenyatta found himself between a rock and hard place as parents, learners and other stakeholders raised concerns over the looming loss of an entire academic year.
The Covid-19 Education Response Committee grappled with many dilemmas. First was the storm over efficiency and cost of virtual learning, whether parents would pay full fees for the lost term and if KCPE and KCSE exams would be postponed.
Read More
This week, however, it's been all systems go. Magoha is expected to announce a September date. We welcome the clarity but warn the Ministry of Education and that of Health against turning a blind eye to emerging concerns.
We laud every effort by the government and stakeholders to salvage the education situation. However, many cardinal questions linger. Schools for the well-to-do may be ready to reopen, but rural and slum schools have unique challenges that the government has to go an extra mile to address.
In the same vein, how will the ministry ensure equity so that learners in Turkana and those in Nairobi get same opportunities given their different levels of preparedness to reopen? We will demonstrate lack of foresight if we reopen schools but condemn some learners to even more complicated circumstances. The corona situation should not increase inequity and inequality in schools.
Another elephant in the room is school fees and learners' welfare. While many parents may not afford to pay fees next month having planned their budgets as per the initial plan to reopen in January, it is equally worrying that some learners may go hungry in schools. It may suffice to set up special food for schools programme, especially for counties with high poverty indices.
At this point in time, the government should release the Sh15.4 billion it had pledged to enable public schools to prepare fully.
With hardly three weeks to the planned reopening, school managers should be empowered to hit the ground running. Let's keep our options open while consulting widely and borrowing from what has worked elsewhere.