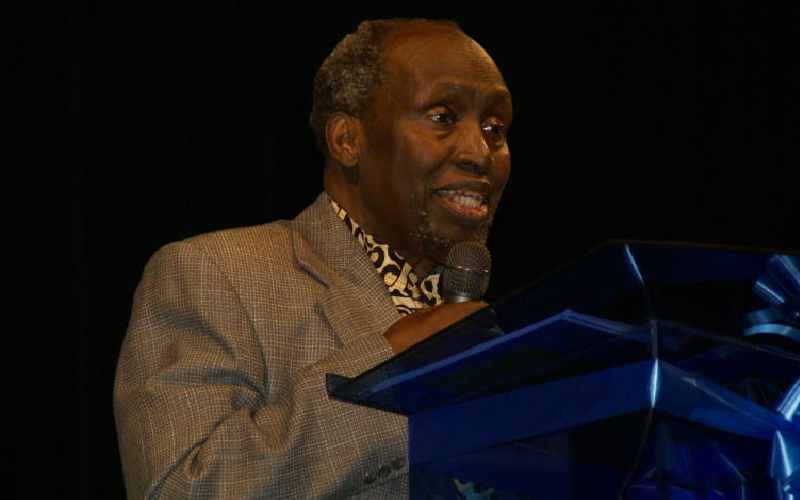 Renowned Kenyan novelist Ngugi wa Thiong'o has received another gong, this time from Catalonia in Spain. But as he received the honours last Thursday, it was not the prestigious Premi Internacional Prize nor the Sh10 million that came with it that caught the world's attention. It was Prof Ngugi's 16-minute acceptance speech that he delivered in Gikuyu.
For years, Ngugi has written in Gikuyu, his first language. Indeed, the works that won him accolades in Catalonia were first published in Gikuyu.
While receiving the award, the writer emphasised the importance of preserving languages that have been marginalised 'by the self-proclaimed imperial languages'. "In order for a few languages to be, the many languages must cease to be...They (imperial languages) set themselves as the kings of languages."
While there is no immediate danger of Kenyan languages, besides El Molo, going extinct, we should be concerned about the rising number of children, especially in urban areas, who cannot speak their mother-tongues.
Read More
There are those who argue that this is not a big deal as the children still communicate in English and Kiswahili. But it is a big deal. Language is the carrier of culture and therefore by not teaching children their mother-tongues, we deny them their cultural heritage. We do them a great injustice.
Therefore, while English and Kiswahili serve as well, it would be wrong for us to relegate our mother-tongues. As Ngugi aptly puts it,
"monolingualism is the carbon monoxide of cultures; multilingualism is the oxygen of cultures".
Indeed, the drafters of our constitution, in Article 7, were alive to that fact when they called for the promotion and protection of the diversity of languages of the people of Kenya and development and use of indigenous languages.
Unfortunately, progress in that direction has been sluggish. A suggestion by Kenya Institute of Curriculum Development, for instance, that children be taught in mother-tongue in the formative years under the new curriculum did not materialise.
Yet the government has suggested that Chinese be taught in all our primary schools. It is defeatist to sneer at local languages while extolling foreign ones. It would be okay for children to be taught Chinese or even Navajo, but before that happens, let them learn their mother-tongues, or even another local language. Mwacha mila ni mtumwa.