Let Sonko work with Badi to deliver services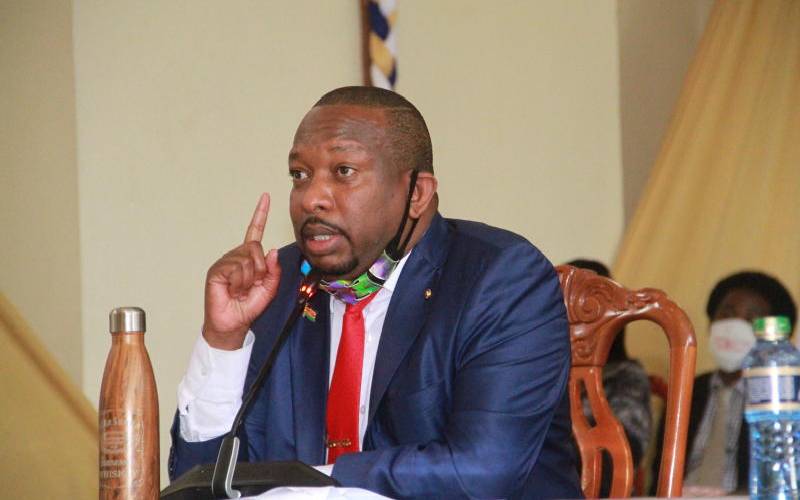 Nairobi Governor Mike Sonko (pictured) insists on pulling out of the deed of transfer signed in March. This, to say the least, is akin to closing the stable door after the horse has bolted.
Sonko's contention is that the deal was done in bad faith; that there have been monumental breaches of the Intergovernmental Relations Act, yet he should blame himself for not having involved Members of County Assembly and the public through consultative forums as the law demands.
He cannot now turn and play victim when he willingly - at least that is what the public saw on their television sets – appended his signature to the deed of transfer at State House Nairobi.
From the outset, the governor failed to grasp the complexities of running Nairobi. When he refused to replace Deputy Governor Polycarp Igathe after resigning in January 2018 and chose to fire County Executives in such haphazardous manner, it hampered service delivery.
Nairobi is more than just a county. It is the seat of the national government and must therefore meet certain standards. The formation of the Nairobi Metropolis Services (NMS), an offshoot of the deed of transfer, has achieved in a few short days what Sonko has not done in three.
The lost lustre of Nairobi is coming back. The mountains of garbage are disappearing. Informal settlement dwellers now have access to clean piped water and soon will have functional hospitals; thanks to the Mohamed Badi-led NMS. What Nairobians require is service delivery, not endless politicking that has denied them a lot. Sonko should join hands with NMS to deliver his promises to Nairobians.