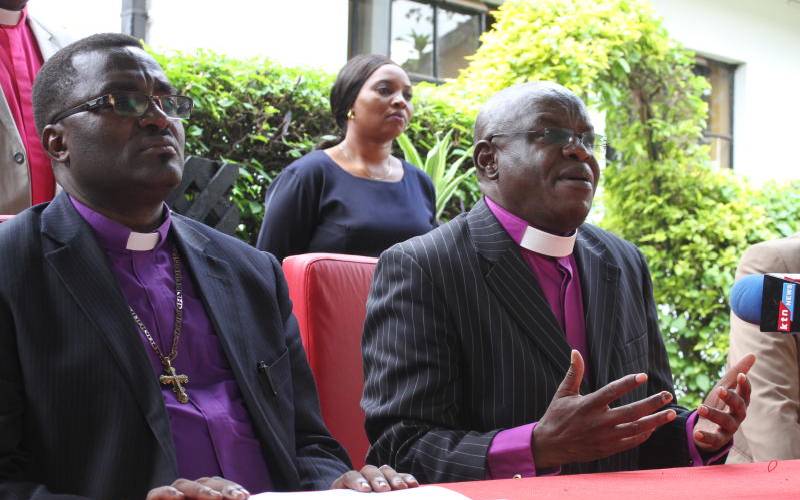 For majority of Kenya's faithful, the reopening of the country now means they can join in congregational worship. It was, therefore, utmost joy and relief for them amid this pandemic wreaking havoc across the globe. However, the fact that President Uhuru Kenyatta has lifted the ban on religious gatherings does not mean Covid-19 has become less dangerous or infectious. In fact, it behooves the religious leaders to strict observance of the public health regulation. The rules must be followed to the letter. Perhaps lessons from Italy and South Korea would suffice that places of worship are among areas where coronavirus can spread very fast to many people. The new guidelines must be adhered to. Simple measures like wearing masks properly, hand washing, sanitising and maintaining social distance have proved critical in slowing down the spread of the virus.
SEE ALSO: Hotels embrace digital ordering in 'contactless dining' new normal
The rules also dictate that there should be not more than 100 people at any one time in a place of worship. And while this is the requirement, let space be a determinant in how many people can fit in a room, especially in smaller places of worship. For instance, it would be foolhardy to have a church with a small space crammed with people under the argument that they are not over a hundred. This reality means religious leaders and worshipers must not only drop, but also shun carefree attitude which might lead to a spike in cases. It would be saddening, if after one month, the Government will be forced to close down places of worship again. Especially if religious leaders and adherents misbehave. The age limitations must also be adhered to; this include the clergy above the age of 58, because Covid-19 knows not whether one is man or woman of God. The places of worship must also invest in disinfectants for common places like the sanctuaries and washrooms. The cleaning must be done at specific intervals to eliminate chances of spreading the virus For example, after every session, the place of worship should be disinfected. Even as this happens, the Government must be to be ready to deal with religious leaders who will deliberately put the lives of Kenyans at risk in the name of collecting offertory to make up for the 'lost time' when these spaces remained closed. Finally, let Kenyan faithful supplicate to God, but not throw caution to the wind because the virus is with us and ravaging lives.