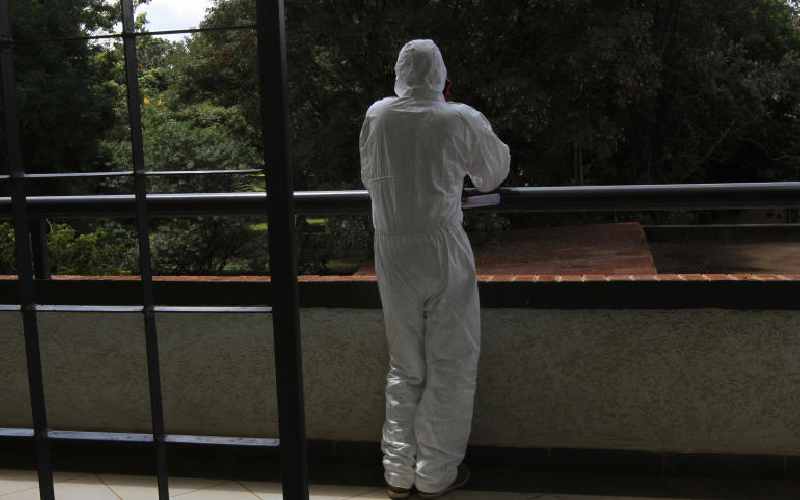 Health workers have on several occasions decried lack of Personal Protective Equipment (PPEs), which exposes them to Covid-19. The growing number of cases in which medical staff are being quarantined after coming into contact with coronavirus patients vindicates their concerns, and they should be addressed by both the national and county governments immediately.
It is not reassuring when those to whom patients turn for help become the victims. Cases in which staff at the Moi Teaching and Referral Hospital Eldoret in Uasin Gishu County and Shalom Hospital in Machakos have been quarantined, with the latter being closed are alarming and a major cause for despondency.
These incidents make a case for why county governments must move with speed to ensure selected hospitals within each county are fully kitted to handle coronavirus at minimal risk to doctors and nurses. It is no longer safe to assume hospitals are the sterile environments we all expect them to be. This calls for extra care and change in how hospitals receive patients and visitors to their in-patient wards.
In line with the social distancing requirement, it is incumbent upon hospital managements to stop free movement and interaction of people in a bid to contain possible spread of the virus.
Read More
The need for health workers to have adequate personal protective equipment cannot be over emphasised. The lack of the equipment has even reportedly led some hospital workers to flee on receiving word that there was a Covid-19 patient in the hospital. That is unfortunate and should never happen again. Health workers must be adequately protected for them to have confidence to serve.