Yatani Budget should be a beacon of hope for Kenyans in distress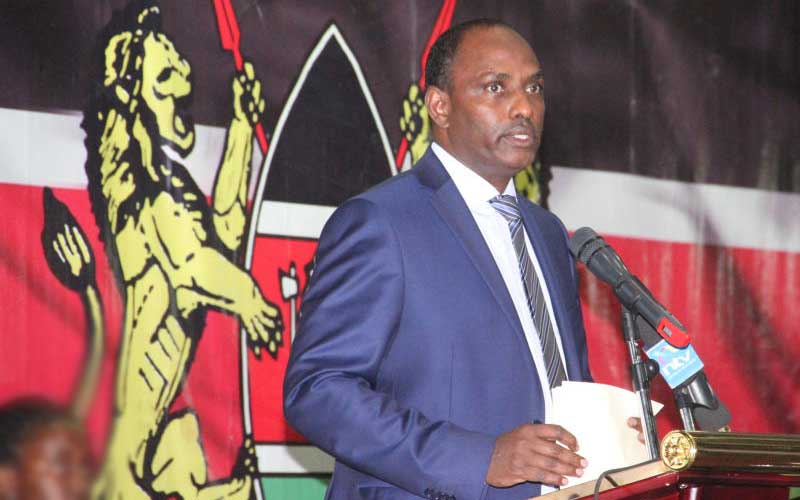 In the final days of his tenure last year, former Auditor General Edward Ouko gave a damning verdict on Kenya's budget-making process.
Mr Ouko said that the massive corruption being witnessed in the country was a result of a poor budget-making process that saw looted billions being disguised as general allocations.
The Auditor General equated the process to State capture, where corrupt individuals have identified loopholes within the process and use them to loot.
Today, Treasury Cabinet Secretary Ukur Yatani reads his maiden Budget, aptly dubbed the Covid-19 Budget.
It is a response to the deadly virus that has been responsible for one of the worst global economic recessions in recent history.
The World Bank projects Kenya's economy will shrink by Sh974 billion this year, a modest projection compared to other reputable global institutions.
At least 700,000 Kenyans have lost their jobs in three months – between January and March, according to government data. And the situation is growing worse by the day.
This is a modest figure as the informal sector is not included, millions of livelihoods have been impacted.
Today, over 50 million Kenyans wait to hear from Mr Yatani a message of hope on how the economy can be rebooted.
As he reads his Budget, Ouko's statement should worry Yatani as the Covid-19 Budget should not have any place for corruption or wastage.
Yatani has been big on fiscal consolidation, and he should also steer the Budget in this direction to prevent mischief.
Kenyans are on the brink. They are uncertain of the future, of the next meal and landlords are on their back over rent.
The previous Budget was big on development, funding huge projects amid a rising public debt. And for the past few years, Kenyans have been living under strenuous economic conditions with money never trickling down to their pockets.
The Covid-19 has compounded their economic misery, and income needs must be addressed first.
This is one of the most difficult budgets for any Finance minister.
History has placed Yatani at the centre of this difficult moment. Kenyans need hope more than ever. ?They need cheap loans to rev up their flagging businesses. The government also needs to broaden its cash transfer programme to bail out more vulnerable Kenyans who have lost their jobs and cannot fend for their families. Yatani should not disappoint them.