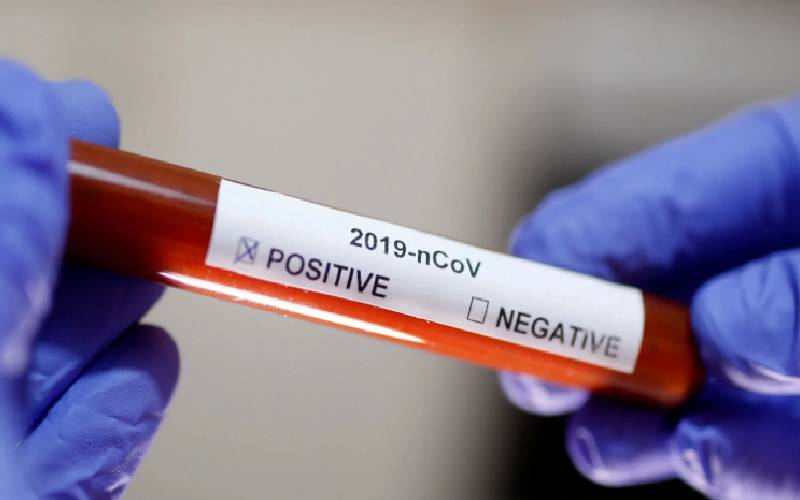 The world is in the grip of a lethal, invisible enemy. Coronavirus, which was first detected in Wuhan, China, in December last year has spread to at least 177 countries, infected more than 738,000 people and killed over 35,000 others worldwide. China
The virus has shaken the weak and mighty alike, to the core. USA, the world's super power, is racing against time to try and cut surging infections, even as health workers there complain that they have been neglected and that hospitals are increasingly running out of protective gear.
Citizens of Italy and Spain, both economically robust countries, are dying in their hundreds daily and health facilities are stretched beyond limit, with more and more patients streaming in. No words can describe the carnage and horror unleashed on the world by Covid-19. Humanity is literally fighting for survival as the virus tightens its stranglehold.
What is unfortunate about this epidemic is that only a few countries are unaffected. Even rich nations, which usually help the poor ones in times like this, are overwhelmed and are crying for external aid to battle this nightmare. Coronavirus has turned the world upside down.
What's worrying is that slowly and surely the number of infections are going up in poor countries. If they will follow Italy's trajectory, you can be sure of a doomsday scenario unfolding soon.
Poor countries will need every help to fight this pandemic. But not as much help will be coming from outside, considering that every country is now fighting its own war, debt relief for heavily indebted countries as suggested by the heads of the World Bank and International Monetary Fund could give the war against this virus some vitality.
In fact, it would be impossible for countries like Kenya, which had a paltry Sh2.8 billion in its coffers in February after meeting its obligations, including debt repayment, to fight this war. Thankfully, the Bretton Woods Institutions have committed to lead the way in offering poor states debt relief and in proffering further aid to deal with this crisis. Other creditors should follow suit.
That way, poor countries can put whatever little they would be able to collect from their fast dwindling revenue sources into the coronavirus war-chest.
If such interventions are not made urgently, Covid-19 will, besides killing massively, push poor countries down the precipice of economic and social chaos.