Get to the bottom of legislators' Somalia visit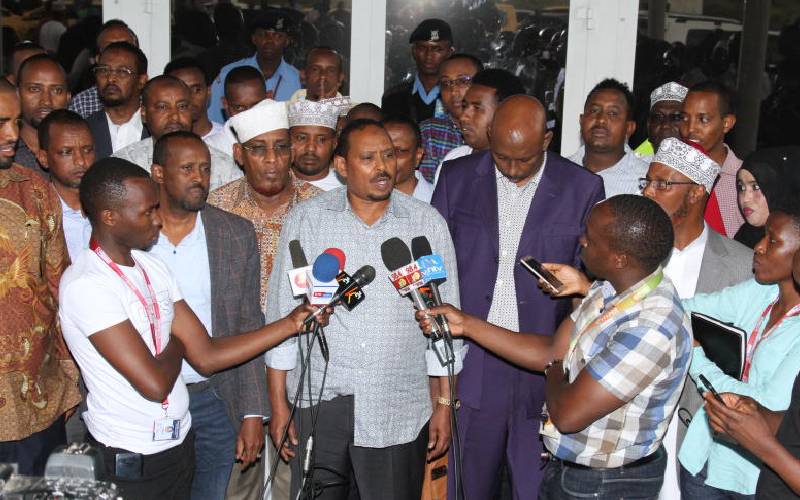 Eleven legislators from Wajir, Garissa and Mandera counties were questioned by police officers on Sunday this week.
The MPs had just disembarked from a plane at the Jomo Kenyatta International Airport from Mogadishu, Somalia where they had gone to meet Somalia President Mohamed Abdullahi Mohamed, ostensibly to discuss peace in the region.
Indeed, Garissa, Mandera and Wajir counties have borne the brunt of Al Shabaab attacks though many parts of Kenya have also come under attack.
It is therefore easy to understand and appreciate the legislators' concerns, if indeed that was the reason, in seeking audience with the president of Somalia to contain Al Shabaab attacks.
However, Kenya's Ministry of Foreign Affairs has stated it was unaware of the MPs' trip. The Speaker of the National Assembly has also disowned knowledge of the trip. It follows, therefore, that the MPs did not follow procedure before embarking on their mission to Somalia. As a standard procedure, MPs must notify and get clearance from the Speaker of the National Assembly to visit a foreign nation. The Foreign Affairs Ministry should then be notified of such travel plans to dispatch a diplomatic note to the host nation.
The legislators' intentions may have been noble, but failure to follow the procedure sends the wrong signal. As such, the investigative arm of the government should get to the bottom of the matter if it is convinced there is more than meets the eye.
But if it is confirmed that the MPs had the best interest of this country at heart during their visit to Mogadishu, they should be accorded every support by the government to make their mission successful.