Step up measures to thwart terror attacks on vehicles in trouble spots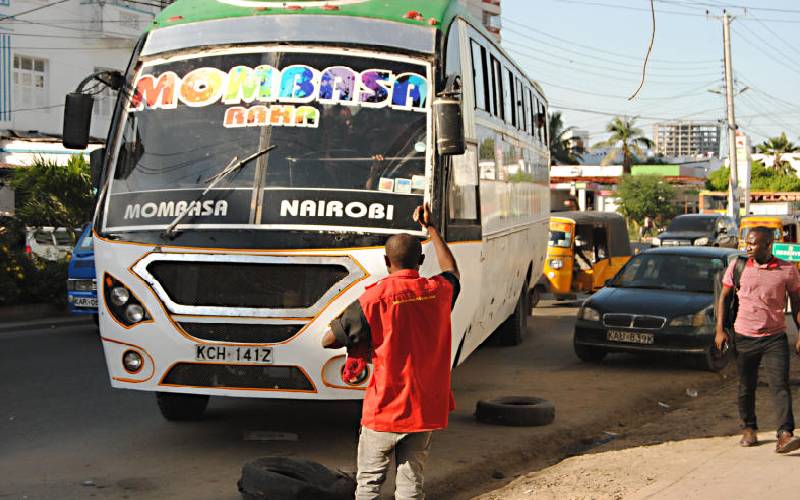 The deadly ambush of buses destined for Lamu by Al Shaabab militants this week is a grim reminder of the danger criminal outfits expose the world to. Terrorists have not grown tired of wasting human life. Having witnessed a string of attacks in the recent past executed by the same militants, we urge authorities to sharpen their approach. Lately, the terrorists have been attacking police vehicles and passenger buses plying various roads in parts of North Eastern. This calls for a change of tack by security forces to ensure safety of vehicles operating in trouble spots. To frustrate the terrorists' mode of operation of planting improvised explosive devices (IEDs), the government should improve the state of these roads to make it easier to detect and sidestep the destructive weapons. The government should also adopt an intelligence-guided approach in winning the minds and souls of the youth and teachers being lured into terrorism easily with fake promises.
The government should check the activities of extremists who hide behind religion using warped doctrines and at the same time monitor vulnerable youth and anticipate when they are being prepared for attacks. Still, the war against terror cannot be fought by government alone and that is why parents too ought to be sensitised so that they can sense danger signs before their children are lured into terrorism activities by the merchants of death.
Security agents should work towards winning communities and neighbourhood groups to be their ears and eyes and report suspicious activities. If the Nyumba Kumi model was adopted, it would be easier for people to tip security agents before terror attacks. Too many innocent lives have been lost in circumstances which could have been avoided had the people and security agents worked in unison. It is only through intelligence-gathering, political goodwill and support from the citizenry that the war against terror can be won. Kenya should never compromise the safety of its people by bowing down to pressure mounted by the criminals whose only mission in life is to kill and cause mayhem.