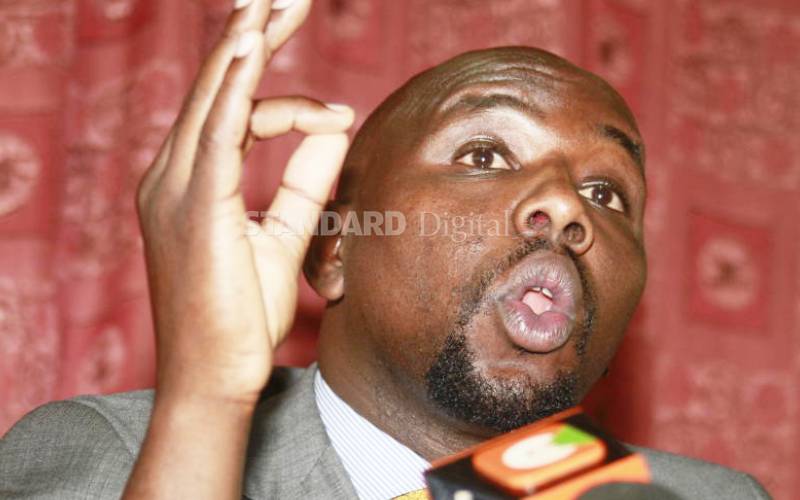 Drafters of the Constitution considered a number of things to safeguard devolution. One of them was aimed at avoiding a vacuum in the office of the governor. They therefore stated that in case of a vacancy in the office, the deputy governor should fill the void immediately. That is why the deputy governors took the reins after the governors were suspended in Kiambu and Samburu counties, pending investigations into corruption allegations against them. In Bomet, the deputy governor took over following the demise of Governor Joyce Laboso. That is how it should be. Unfortunately, the drafters of our Constitution failed to stipulate what should be done if a vacancy arises in the office of deputy governor. That has caused a lot of pain particularly in Nairobi County which has been without a deputy since January 2018 when Polycarp Igathe threw in the towel, citing irreconcilable differences with Governor Mike Sonko.
SEE ALSO: No white smoke from Senate in shareable cash stalemate
The Nairobi governor has shown little enthusiasm in appointing a deputy and whenever he has promised to do so, he keeps moving the goalposts to the chagrin of many. In a country where litigation comes easy, there is no law that compels a governor to appoint a deputy in a specified period of time; a lacuna Sonko has exploited to the maximum. The law is also silent on the number of County Executive Committee members who constitute a quorum to give county government legitimacy. As it stands, a governor without a deputy could suspend half or more of his executives and still run the government with the support of a few Members of the County Assembly. That, to say the least, is a recipe for mismanagement. In Nairobi, for instance, the governor, besides not having a deputy, has fired a number of executives without replacing them. To make it worse, he is hardly in his office and the results are there for all to see. That is why the County Government Amendment Bill by Kipchumba Murkomen, the Senate Majority Leader, is timely. If approved, a governor will be compelled to appoint a deputy within 14 days of the position falling vacant, and to have a specified number of executives to run government.
SEE ALSO: Plan by senators to strike deal on cash sharing flops
Governors should never again be allowed to manage county governments like personal properties by running the show almost single-handedly without deputies and even executives. That is why Murkomen's Bill is important.