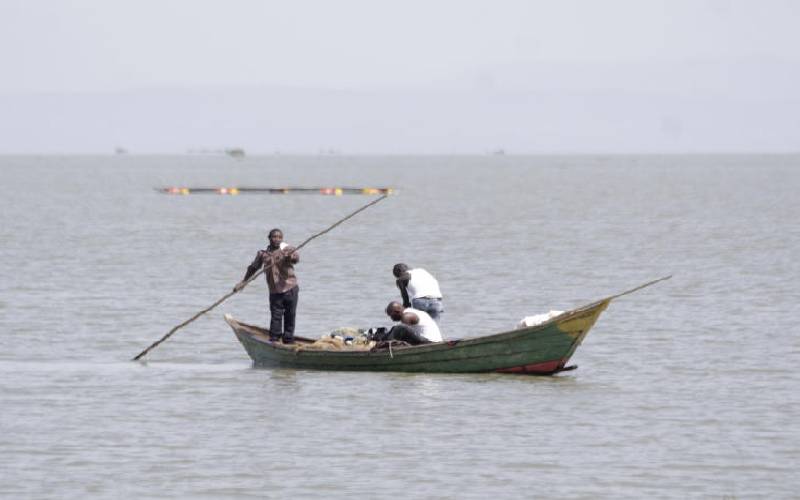 Incidences in which Uganda security personnel intimidate Kenyan fishermen in Lake Victoria are on the rise. Yet despite the gravity of the matter, it is discomfiting that the Kenyan government continues to maintain a studious silence. Routinely, Kenyan fishermen not only get harassed by Uganda police and soldiers, but they are also arrested and their catches, fishing gear, and boats confiscated. The lucky ones get released a day or two down the line, while the unlucky ones are incarcerated in Uganda for weeks or months before being released. This runs counter to the East African integration dream and the free trade areas. While there is no clear demarcation of the marine border between Kenya and Uganda, maps in the hands of the British indicate that Migingo belongs to Kenya. This fact was corroborated by Uganda President Yoweri Museveni even though he added the rider that the water belonged to Uganda.
SEE ALSO: Lawyers want key local sites renamed
Talks on the border row through the Joint Border Commission (JBC) appear to have stalled because there isn't much political goodwill from both sides. The Government's silence, despite relentless pleas by Kenyan fishermen, raises pertinent questions. What happened to the vow that every inch of the country will be defended against any form of aggression? Why can't the Government defend its borders in Lake Victoria with the same zeal it has exhibited in defending the Indian Ocean waters, which Somalia has also laid claim to? The Government's reaction to the Somalia aggression was swift; the expulsion of Somalia government envoys, the introduction of air travel restrictions and, lately, a threat of military intervention. But Kenya's response to its longstanding border dispute with 'friendly' Uganda has been lackadaisical. This shouldn't be the case, especially with Ugandan security agents continuing to terrorise Kenyans. Kenya should ensure that JBC concludes its work speedily. In this regard, former colonial master, Britain, would be of immense help, because it was responsible for redrawing borders. Uganda should be prevailed upon to put its security personnel on a leash until the matter is satisfactorily resolved. And as Internal Security CS Fred Matiang'i assured Kenyans in 2017, security patrol by Kenyan police in the lake should not only be increased, they must be visible and able to defend Kenyan fishermen. It is cowardly to allow Ugandan to continue riding roughshod over Kenyans in Kenya.