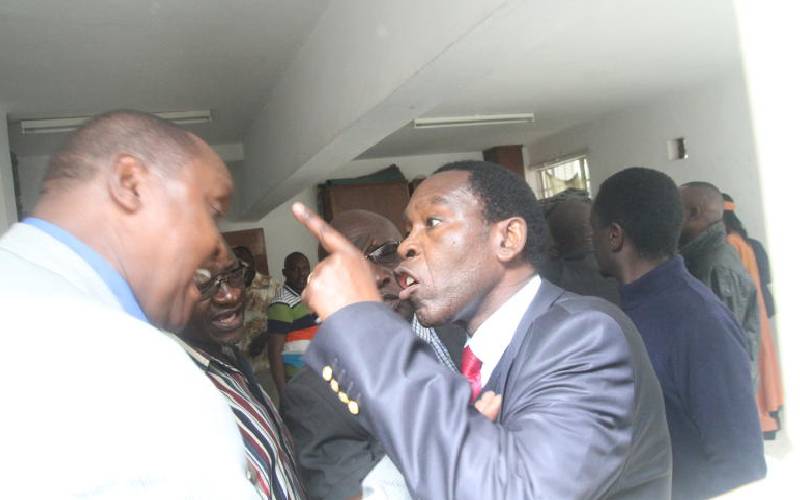 Due to persistent wrangles, there is a high risk of the Church completely losing its moral compass. Many a times, the media has highlighted cases in which congregants in some churches, such as AIPCA, Methodist and ACK, went hammer and tongs at each other within the hallowed precincts of their churches. Too often, the sanctity of churches has been violated over leadership wrangles. No doubt, churches are no longer exclusively the place where devout Christians go to commune with God, for, it turns out, many people go there to seek self-glorification. The Seventh-day Adventist Church, one of the most respected and established churches in Kenya, has not escaped this ignominy.
SEE ALSO: Low turnout as churches reopen amid stringent Covid-19 regulations
Shouting matches and fights, rather than sermons, have defined the Nairobi Central Seventh-day Adventist Church. For a long time, the church's leaders and those opposed to them have traded barbs and blows over who should be in charge. We cannot readily establish the motivation for these wrangles. However, at the centre of most church disputes is the desire to control funds. Christians must follow the example of Christ in showing humility, compassion and understanding. Human beings are susceptible to error and temptation thus, when church leaders fall short of expectation, they should be cautioned. Where need arises, established mechanisms should be followed to ease them out of leadership without shaming the whole church. Congregants look up to church leaders for spiritual and moral guidance, a trust that should not be betrayed by shameful physical fights over mere leadership.
SEE ALSO: Chelsea stars take the knee as Premier League stars lead way on Blackout Tuesday