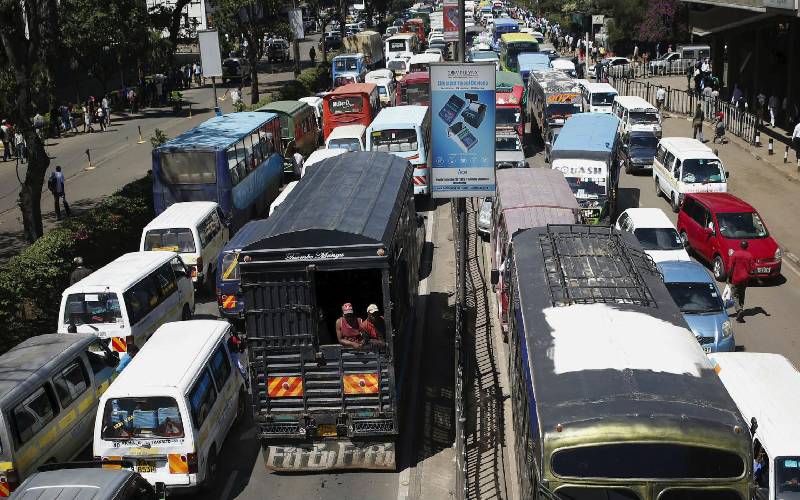 For decades, City Hall has been held hostage by cartels and rogue administrators, siphoning public resources and in the process denying residents decent services. There have been reports of corruption, grabbing of public utilities such as toilets, school or playing grounds by individuals put in positions of influence by voters or the authorities.
Many are former mayors, town clerks and councillors as they were known a few years ago, who have been dragged to courts over misappropriation of public funds.
The so-called wayward city fathers oversaw the destruction of the once Green City in Sun. Then after the 2013 General Election, devolution set in and a Governor was elected to manage the city county. There was optimism in the new administration, seeing that the former 'city fathers' had indeed defiled the largest city in East Africa.
There is no proper collection of garbage, no efficient sewerage system, no adequate running water, and most city roads were in pathetic condition. Nairobians pegged all their hopes for order and an efficient public system on the newly-elected Governor. However, even before the dust could settle, the governor came face-to-face with a cabal of cartels and status-quo supporters who blocked any change. Soon, it was business as usual at City Hall.
Money allocated from the Treasury and that collected as rates, was pilfered at an amazing rate. Service delivery was bottom on the list for the new county government. Today, the new administration is not immune to the old tricks of stealing public funds. Granted, there have been efforts at cleaning the city, de-clogging sewerage systems and repairing roads. But Nairobians deserve better.
They pay dearly through parking fees, land rates, business permits and other charges including taxes to the national government. They therefore demand traffic jam-free roads, enough and safe water in their houses, security and adequate lighting. This is not too much to ask. It can be done. Cut the theft and offer the city residents a refreshing start. Those found guilty of stealing resources should pay and be jailed.