Nigeria's chance to take its place in history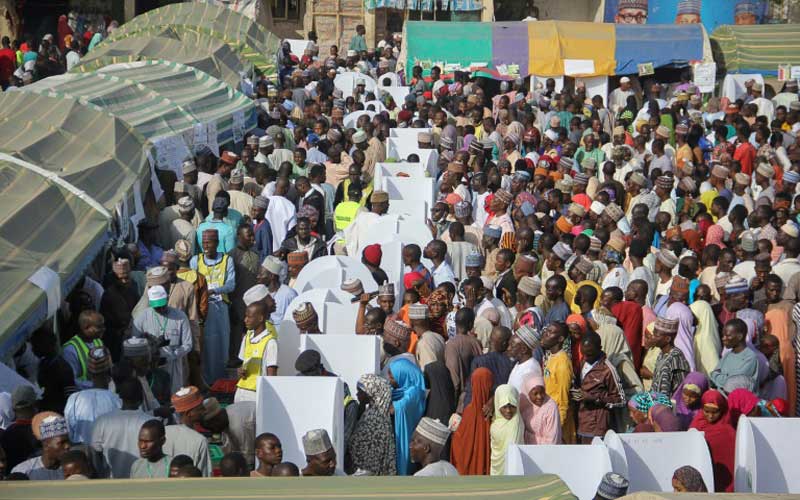 The Boko Haram threat forced a six-week postponement of Nigeria's General Election in 2015. Scheduled for February 14, they were held on March 28. Last week, due to logistical challenges, Nigeria's Independent National Electoral Commission (INEC) once again postponed elections for one week. The elections went on smoothly on Saturday. It is important that Nigeria gets it right.
Nigeria matters because it is Africa's most populous country and its GDP ( $390 billion) makes it Africa's largest economy. After the announcement, there was much displeasure from the public who perhaps read mischief in the postponement. And not without a reason. Elections in Africa are never without these drawbacks, especially because over time, incumbents have been known to undermine electoral processes to ensure they retain power.
Nigeria has had its challenges from having to deal with military coups and militia groups and the daunting task of uniting the country's North and South, divided into Muslim and Christian zones. When Nigeria's elections finally began on Saturday, there were unexplained delays, raising more concerns and suspicion, but finally the exercise went on peacefully and the outcome is eagerly awaited.
Nigeria portrayed an unecpected show of maturity in 2015 when the incumbent President Goodluck Jonathan conceded defeat to Muhammadu Buhari. Mr Buhari is facing off with Atiku Abubakar a former vice president during the reign of President Olesegun Obasanjo.
Should Nigerians renew their trust in President Buhari, well and good. Should they, however, express their displeasure over unfulfilled promises, it will be a boost for democracy on the continent. Nigeria must take its place in history.