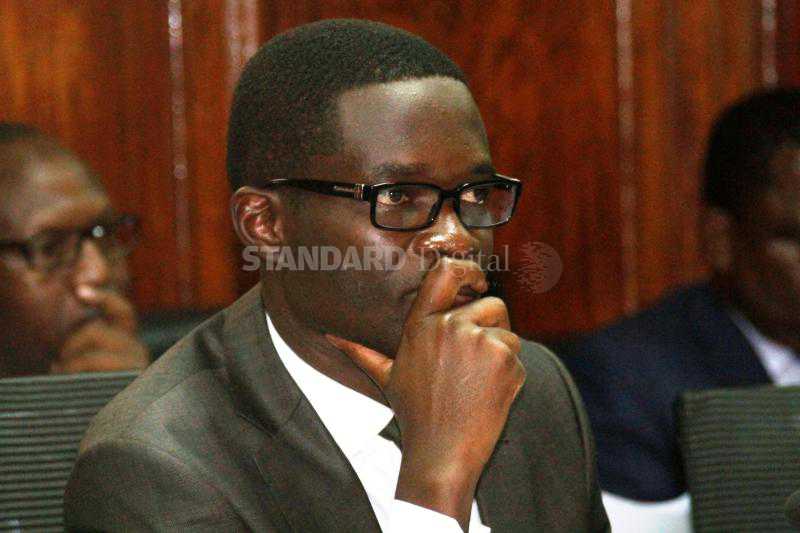 It is inconceivable that the Independent Electoral and Boundaries Commission (IEBC), despite having clear guidelines on how to conduct its affairs, should exhibit such dysfunctionality, its commissioners cannot agree on simple procedural matters.
For those who have been following the workings of IEBC, it is easy to conclude that it is a divide house serving political parties' interests. On whose authority, for instance, does IEBC vice chairperson Connie Maina countermand administrative orders by IEBC chairman Wafula Chebukati?
What is playing out in public following the three-month suspension imposed on IEBC Chief Executive Officer Ezra Chiloba through an internal memo last week points to deep-seated problems at IEBC and highlights the mistrust that Mr Chebukati and Mr Chiloba have for each other, yet they are expected to work as a cohesive team to deliver results. When Commissioner Roselyn Akombe fled the country last year, she made it clear that all was not well at IEBC.
While appearing before a parliamentary committee early this year to explain why IEBC paid lawyers Sh2.1 billion instead of Sh1 billion in the 2013 election petitions and to account for Sh5.4 billion in the 2015/16 financial year that the Auditor General says could not be accounted for, Mr Chiloba did not give satisfactory answers. In 2015, he admitted that Sh250 million had been paid for the irregular supply of electronic kits.
But as much as a lot hangs on Chiloba's head, questions must be asked whether Mr Chebukati followed the laid down procedure in suspending Mr Chiloba. A section of the commissioners claim they were neither notified nor consulted before action was taken against the CEO. Anything done should be for public good, not about personal vendettas.
Read More
However, revamping the IEBC is not a matter that should be taken lightly. Botched elections have been a cause of great sorrow to many in this country. No doubt, mismanaged electoral processes lead to death, injury and destruction besides undermining our democracy. IEBC as currently composed does not inspire much confidence.
Issues raised need to be tackled expeditiously to instill confidence and trust in the public. Suspending Mr Chiloba will not of itself cure the rot at IEBC, it only serves as an indicator of how broken the institution is and why it must be fixed, quickly.